Entrepreneur goes back to school (MBA)
This is me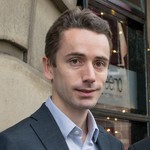 Nick name

andzec
Age

32 years
Highest education

University of St. Gallen
---
This is my Credit Motivation
I am looking to financing my MBA studies at University St. Gallen (HSG), where I was selected to join the September 2019 class intake.
I have started my career as a consultant, working for Ernst & Young in Italy. Then, I moved to the UK where I joined the commercial finance team of Kerry Group, before starting my business (Veeno) in the hospitality sector. I grew the company from the first wine store to a national chain.
In 2018, due to the decline of performance caused by the impact of Brexit on the market, I decided to exit the business and sell to a new investor.
Unfortunately, the terms of the sale include a very long term earn-out arrangement based on future performance of the business. This means that I have not enough funds to cover the cost of the MBA program and, for this reason, I am looking to secure a study loan.
---
This is what I need
Credit amount

CHF 40'000
Maximum interest rate

6%
Start date

June 2019
Study time

18 months
Re-payment starts

December 2020
Re-payment time

36 months
Loan fully paid back

November 2023
---
This is my plan
School/University

University of St. Gallen
Main field of study

MBA
Additional fields of study

MBA
Begin of study

September 2019
End of study

July 2020
Current semester

0
Plans after study

My plan is to secure a general management role in a listed corporate organisation in Switzerland, such as Nestle, aiming to become an executive manager in 10 years.

I believe that University of St. Gallen is a highly respected institution and very well connected to many Swiss-based companies and could provide me with the right connections and training to make an impact on the job market.

I am a Swiss citizen who has never lived or worked in Switzerland and this is the right time for me to make this move and take an important step in my life and career plans.
Auction
Auction Closed
10 bids, CHF 40'000 of CHF 40'000 filled
Calculate your sustainable return
CHF 40'000
Investment Amount
5.0%
Interest Rate
Your return (net of fees)
-
Contact Student
You have to be registered as investor to contact students.
Place bid
You need to complete the full registration first in order to place a bid. Please click on "Register as Investor"in the navigation bar.
You have to be registered as investor to place bids.
Sorry, but you can not place bids yet!
To place bids you must be registered as investor and have an active splend!t account.
Stop your auction early?
You're there! Investors like you and placed bids for the full amount you requested in your auction. Well done! Just be aware that if you stop the auction now, you will give up our chance of receiving better offers until expiry.
You are about to place an all-in! bid!
Are you sure you want to place this all-in! bid?
Amount: CHF 40000.00
Interest: %
Period: 54 Months
Payout date: June 2019
You are about to place a bid...
Are you sure to place this bid?
Amount: CHF
Interest: %
Period: 54 Months
Payout date: June 2019
Please adjust your settings
The interest rate will result a negative return and you will not be able to place bid
Lender full filled action settings
Lender full filled action description