Challenge Accepted!
This is me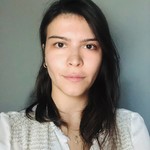 Nick name

Namelon
Age

27 years
Highest education

University of St. Gallen
What would you like to ask?

Contact Student
---
This is my Credit Motivation
Dear all,
My name is Ashuhan, I am Turkish and I have been working in Dubai for almost 3 years now.
I am going to start my MBA in St. Gallen in August 2020 and the reason, I ask for your support, is to pay the costs of the fees for the programme.
I have more than 5 years of full-time experience but I am highly driven, self-confident, motivated and creative thinker. I have been selected as a recipient of the Challenge Scholarship awarded by the university of St. Gallen.
Coming from a challenging economical and political environment made me strong enough to accept the situation and create my own destiny at any given time. My first job in highschool was in entertainment industry as a clown to provide for my social and school expenses. I am grateful that I started working early because I learnt how hard it is to earn money and succeed in this life as a woman. During my higher education period, I was given Outstanding Achievement Scholarship for being in the first 100 out of 3 million students who took National University Exam in 2011. I am proud and grateful for this chance also I took every opportunity to give back to the Turkish Education Foundation by volunteering in Teaching English to Kids in Poverty Programme. I spent 1 year in Leipzig as an exchange student and 3 months in Brussels for my internship.
Studying and working abroad has widen my perspective to gain more confidence, knowledge and experience.
I have been working for Hilti for 4 years now (admin splendit: Ashuan has provided us Hilit's salary statements as proof) and during these years I have been relocated from Istanbul to Dubai to take a regional position within the first year of my time in the company. Being part of people oriented company allows me to grow and take new challenges as often as possible. Upon my career discussion with my manager, we have come to the terms that I need to do my MBA for my next position in the company.
In addition, I am currently doing my Data Science Certificaiton Programme by IBM which will enable me to be good at analytical requirement of the next position. With this decision, company will support me with part time salary during the programme to cover my monthly living expenses and be able to succeed in the school.
I am willing and ready to start this new journey which open new doors for my professional and personal development. I have been regular in Switzerland due to work therefore I feel home whenever I am spending time in the country.
To summarize, I would like to thank you for taking time to read my application. I sincerely hope you feel I deserve your support as a fundamental help on this journey.
---
This is what I need
Credit amount

CHF 28'000
Maximum interest rate

6.5%
Start date

August 2020
Study time

8 months
Re-payment starts

April 2021
Re-payment time

28 months
Loan fully paid back

July 2023
---
This is my plan
School/University

University of St. Gallen
Main field of study

Master of Business Administration
Additional fields of study

Master of Business Administration
Begin of study

August 2020
End of study

July 2021
Current semester

0
Plans after study

After completing the 11 months of MBA programme, I will return back to working for Hilti. My job and position is secured within the company since this MBA is required for me to succesfully be promoted to the next position. The next position will provide a higher grade and salary package which will enable me to pay back my loan as planned. Since Hilti will be supporting me on monthly basis during the programme (counted as education support) legally I have the obligation work at the company minimum 5 years. However I do not see working for my company as an obligation to pay back their support because I am happy to be an employee of Hilti AG. Currently the discussion taking place between Global and Regional Human Resources to relocate me Headquarters in Schaan, Liechtenstein which will give more stability in terms of income being in CHF. Next position that I am planning to take will be in Strategic Marketing related to Channel Marketing. I will be providing to my creditor a company letter stating the job security and continuation of employment once the discussions are finalized which we can expect to be within 2 weeks.
Auction
17 bids, CHF 25'000 of CHF 28'000 filled
Calculate your sustainable return
CHF 28'000
Investment Amount
5.0%
Interest Rate
Your return (net of fees)
-
Currently Valid Bids
investor
Amount
Interest
Submitted
Schnipsel68
6%
01.08.2020 13:30
sai-buc
6%
29.07.2020 19:02
Krypto
6%
29.07.2020 14:47
Superlender
6.5%
09.08.2020 13:47
CKO
6.5%
07.08.2020 15:05
Celella
6.5%
06.08.2020 13:36
beni
6.5%
04.08.2020 17:16
Staufel
6.5%
04.08.2020 12:39
Koni
6.5%
04.08.2020 11:41
DanCitizen
6.5%
03.08.2020 21:32
Arishaka
6.5%
29.07.2020 16:18
beni
6.5%
29.07.2020 15:55
Kottke
6.5%
29.07.2020 15:41
rohell
6.5%
29.07.2020 14:36
philantrofinancier
6.5%
29.07.2020 13:45
Documents
---
---
---
---
---
Contact Student
You have to be registered as investor to contact students.
Place bid
You need to complete the full registration first in order to place a bid. Please click on "Register as Investor"in the navigation bar.
You have to be registered as investor to place bids.
Sorry, but you can not place bids yet!
To place bids you must be registered as investor and have an active splend!t account.
Stop your auction early?
You're there! Investors like you and placed bids for the full amount you requested in your auction. Well done! Just be aware that if you stop the auction now, you will give up our chance of receiving better offers until expiry.
You are about to place an all-in! bid!
Are you sure you want to place this all-in! bid?
Amount: CHF 28000.00
Interest: %
Period: 36 Months
Payout date: August 2020
You are about to place a bid...
Are you sure to place this bid?
Amount: CHF
Interest: %
Period: 36 Months
Payout date: August 2020
Please adjust your settings
The interest rate will result a negative return and you will not be able to place bid
Lender full filled action settings
Lender full filled action description