Data Wizard :-)
This is me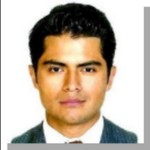 Nick name

Data Scientist
Age

32 years
Highest education

ETH Zurich
---
This is my Credit Motivation
Hi! The finishing of my studies is around the corner! Back then when I started, I (sadly) didn't know about Splendit, hence I went to a common Swiss Bank, which gave me a credit, yet with a very high interest (~11%).
My goal is to get rid of this bad deal :( through debt consolidation. Some months ago I went through a first auction at Splendit and with this money half of my debt (total 50'000) was refinanced. Now that I know that in a couple of months I will be fully working after successful completion of my Master, I would like to go through a new auction (Nachfolgeauktion) at Splendit to also consolidate the second part of my debt! It would very helpful if this happens!
Comment Splendit: Please view Arturo's 1st auction
We personally met Arturo and have now mandated him for a statistical/data analysis of our credit portfolio at lend.ch.
---
This is what I need
Credit amount

CHF 25'000
Maximum interest rate

5%
Start date

September 2018
Study time

3 months
Re-payment starts

December 2018
Re-payment time

36 months
Loan fully paid back

November 2021
---
This is my plan
School/University

ETH Zurich
Main field of study

Statistik
Additional fields of study

Statistik
Begin of study

October 2015
End of study

September 2018
Current semester

6
Plans after study

I have started with a Data Analysis company, where the goal is to solve as many, challenging problems through artificial intelligence, as possible.
Auction
Auction Closed
8 bids, CHF 25'000 of CHF 25'000 filled
Calculate your sustainable return
CHF 25'000
Investment Amount
4.0%
Interest Rate
Your return (net of fees)
-
Documents
---
---
Contact Student
You have to be registered as investor to contact students.
Place bid
You need to complete the full registration first in order to place a bid. Please click on "Register as Investor"in the navigation bar.
You have to be registered as investor to place bids.
Sorry, but you can not place bids yet!
To place bids you must be registered as investor and have an active splend!t account.
Stop your auction early?
You're there! Investors like you and placed bids for the full amount you requested in your auction. Well done! Just be aware that if you stop the auction now, you will give up our chance of receiving better offers until expiry.
You are about to place an all-in! bid!
Are you sure you want to place this all-in! bid?
Amount: CHF 25000.00
Interest: %
Period: 39 Months
Payout date: September 2018
You are about to place a bid...
Are you sure to place this bid?
Amount: CHF
Interest: %
Period: 39 Months
Payout date: September 2018
Please adjust your settings
The interest rate will result a negative return and you will not be able to place bid
Lender full filled action settings
Lender full filled action description