EEIT bei der ETHZ
This is me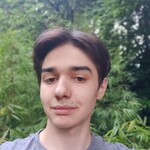 Nick name

GHYes
Age

21 years
Highest education

ETH Zurich
---
This is my Credit Motivation
Herzlichen Dank für Ihr Interesse an meinem Bildungsprojekt.
Um die Lebenshaltungskosten in Zürich vollständig decken zu können und mich vollständig auf mein Studium fokussieren zu können, habe ich mich für ein Darlehen entschieden. Dies ist der zweite und voraussichtlich letzte Teil meiner Finanzierung. (Teil 1 meine Finanzierung). Planmässig sollten mich ab dann meine Eltern vollständig unterstützen können, da Ihnen alsbald mehr finanzielle Mittel zur Verfügung stehen werden. Des Weiteren habe ich ab kommenden August auch noch ein Praktikum, bei dem ich einige Rücklagen schaffen kann oder eventuell einen Teil des Darlehens begleichen kann.
Positiv anzumerken ist, dass mein Studium momentan erstaunlich gut läuft und ich deshalb sehr zuversichtlich bin, dass ich in der Lage sein werde in den nächsten 3 Jahren den Bachelor zu erhalten und in die Berufswelt einzusteigen.
Zu meinem Studium
Ein Studium der Elektrotechnik und Informatik bietet eine Vielzahl von Vorteilen. Es ist ein interdisziplinäres Studium, das eine breite Palette von Karrieremöglichkeiten in der IT-Branche, Telekommunikation, Automatisierungstechnik und Elektroindustrie bietet. Es vermittelt wichtige Fähigkeiten in den Bereichen Mathematik, Physik und Programmierung, die auch in anderen Berufen nützlich sein können. Es ist zukunftsorientiert, da die Nachfrage nach Fachleuten in diesen Bereichen voraussichtlich weiter steigen wird. Das Studium bietet die Möglichkeit, an aufregenden Forschungsprojekten und Innovationen teilzunehmen, die die Welt verändern können. Insgesamt bietet das Studium der Elektrotechnik und Informatik eine hervorragende Grundlage für eine erfolgreiche Karriere und eine lohnende berufliche Laufbahn.
Die aktuelle Immatrikulationsbestätigung habe ich noch nicht per Post erhalten, war leider auch schon dasselbe bei der letzten Auktion. Bei Erhalt werde ich diese der Auktion hinzufügen.
---
This is what I need
Credit amount

CHF 7'000
Maximum interest rate

6.5%
Start date

April 2023
Study time

36 months
Re-payment starts

April 2026
Re-payment time

48 months
Loan fully paid back

March 2030
---
This is my plan
School/University

ETH Zurich
Main field of study

EEIT
Additional fields of study

EEIT
Begin of study

September 2022
End of study

August 2025
Current semester

2
Plans after study

Ich würde direkt in die Arbeitswelt einsteigen nach dem Studium. Der Studiengang hat sehr gute Berufschancen, es sollte also kein Problem sein zeitnah nach dem Studium eine Stelle zu finden.
Auction
Auction Closed
8 bids, CHF 7'000 of CHF 7'000 filled
Calculate your sustainable return
CHF 7'000
Investment Amount
5.0%
Interest Rate
Your return (net of fees)
-
Documents


16781389064592189950620014964591.jpg

---


IMG_20220820_182610__01__01 (1).jpg
Betreibungsauszug
---
---
Contact Student
You have to be registered as investor to contact students.
Place bid
You need to complete the full registration first in order to place a bid. Please click on "Register as Investor"in the navigation bar.
You have to be registered as investor to place bids.
Sorry, but you can not place bids yet!
To place bids you must be registered as investor and have an active splend!t account.
Stop your auction early?
You're there! Investors like you and placed bids for the full amount you requested in your auction. Well done! Just be aware that if you stop the auction now, you will give up our chance of receiving better offers until expiry.
You are about to place an all-in! bid!
Are you sure you want to place this all-in! bid?
Amount: CHF 7000.00
Interest: %
Period: 84 Months
Payout date: April 2023
You are about to place a bid...
Are you sure to place this bid?
Amount: CHF
Interest: %
Period: 84 Months
Payout date: April 2023
Please adjust your settings
The interest rate will result a negative return and you will not be able to place bid
Lender full filled action settings
Lender full filled action description