Hilfe zur Weiterbildung des Master of Photography & Film - Start 12.Okt.2020
This is me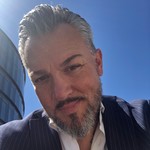 Nick name

s_a_student
Age

43 years
Highest education

Istituto Marangoni
What would you like to ask?

Contact Student
---
This is my Credit Motivation
Darum brauche ich einen Bildungskredit:
Ich werde ab September 2020 beim Istituto Marangoni den Masterlehrgang für Photography und Film besuchen.

Der Masterlehgang kostet Total ca. 30k

Für Unterkunft während der Zeit des Studiums erwarte ich ca. 5k

Für den Unterhalt, Essen und Leben werde ich einen Teilzeitjob in einem Photostudio der Schule annehmen können, welcher auf den Lehrplan angepasst ist.

Dieser Teilzeitjob ermöglicht mir auch die Rückzahlungen bzw. die Ratenzahlung des Darlehens während der Studienzeit.

Darüberhinaus pflege ich einen Nebenjob bereits seit fast 1,5 Jahren indem ich für Finanz-und Versicherungsunternehmen Leads generiere. Dieses Nebeneinkommen sichert mir meinen Lebensstandard und ist auch ein finanzielle Sicherheit für die Rückzahlung des Bildungskredites inkl. Zinsen.

Vor dem Studium habe ich bei meiner 1005 Stelle zwischen 115k bis 125k verdient. Nach dem Studium wird mindestens das selbe möglich sein, tendenziell eher darüber.

Mit einem Vollzeit Agreement werde ich sehr gut in der Lage sein, den Bildungskredit zu begleichen.

Zudem besteht die Möglichkeit dass ein Solidarbürge für die Rückzahlung des Bildungskredites mit unterzeichnet.
---
This is what I need
Credit amount

CHF 35'000
Maximum interest rate

8%
Start date

July 2020
Study time

12 months
Re-payment starts

July 2021
Re-payment time

36 months
Loan fully paid back

June 2024
---
This is my plan
School/University

Istituto Marangoni
Main field of study

MASTER'S DEGREE of PHOTOGRAPHY & FILM
Additional fields of study

MASTER'S DEGREE of PHOTOGRAPHY & FILM
Begin of study

October 2020
End of study

June 2021
Current semester

1
Plans after study

Nach dem Master Lehrgang beim Istituto Marangoni strebe ich nach einer Anstellung bei einem Modelabel, wie z.B. Fendi, Kenzo, Balmain etc. als Head of Photography. Die Schule unterstützt mich bei der Kontaktaufnahme und Bewerbung bei diesen Unternehmen, da die Schule mit genau diesen Modelabels zusammenarbeitet und man als Schüler die Möglichkeit hat Projekte während des Studiums mit diesen Partnern zusammen umzusetzen.


Durch meine bestehenden fast 20 jährigen Marketing Erfahrungen, Referenzen und die geplante Vertiefung meiner Photography und Film Skills stehen die Chancen sehr gut.

Der Masterlehrgang im Istituto Marangoni wird das i Tüpfelchen und auch der Nachweis sein meiner bereits ca. 12 Jährigen Photography Erfahrungen und rundet meine Berufung mit einer professionellen Note ab.

Die Chancen durch das Institut und den Masterlehrgang an meine Wunschanstellung zu gelangen und den nächsten Schritt zu nemen bestätigte mir das Istituto Marangoni in den vielen Beratungsgesprächen der letzten Wochen. Auch werde ich dahingehend bei der Suche und dem Bilden und Ausbau meines Netzwerkes unterstützt durch das Institut.

Erste Gespräche mit möglichen zukünftigen Arbeitgebern habe ich bereits erfolgreich getätigt.

Ich will meine Leidenschaft und Berufung jetzt zum Beruf und meiner Haupttätigkeit machen. Und dies mit der höchstmöglichen Professionalität und den bestmöglichen Zukunftschancen. Dies erlange ich durch den Master Lehrgang für Photography und Film beim Istituto Marangoni.
Auction
12 bids, CHF 13'500 of CHF 35'000 filled
Calculate your sustainable return
CHF 35'000
Investment Amount
6.0%
Interest Rate
Your return (net of fees)
-
Currently Valid Bids
investor
Amount
Interest
Submitted
Krypto
7.5%
18.06.2020 12:13
DanCitizen
8%
23.06.2020 09:22
Arishaka
8%
17.06.2020 22:27
Superlender
8%
17.06.2020 15:59
Perikles
8%
16.06.2020 15:22
dehaeigen
8%
16.06.2020 14:47
philantrofinancier
8%
16.06.2020 14:47
Opossum
8%
15.06.2020 11:18
Documents
---
---
---
---
---
---
Contact Student
You have to be registered as investor to contact students.
Place bid
You need to complete the full registration first in order to place a bid. Please click on "Register as Investor"in the navigation bar.
You have to be registered as investor to place bids.
Sorry, but you can not place bids yet!
To place bids you must be registered as investor and have an active splend!t account.
Stop your auction early?
You're there! Investors like you and placed bids for the full amount you requested in your auction. Well done! Just be aware that if you stop the auction now, you will give up our chance of receiving better offers until expiry.
You are about to place an all-in! bid!
Are you sure you want to place this all-in! bid?
Amount: CHF 35000.00
Interest: %
Period: 48 Months
Payout date: July 2020
You are about to place a bid...
Are you sure to place this bid?
Amount: CHF
Interest: %
Period: 48 Months
Payout date: July 2020
Please adjust your settings
The interest rate will result a negative return and you will not be able to place bid
Lender full filled action settings
Lender full filled action description