IMD MBA FUND!!
This is me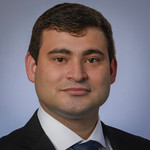 Nick name

Rafa IMD!!
Age

31 years
Highest education

IMD Lausanne
---
This is my Credit Motivation
Hello.
My name is Rafael Martins and I'm from Brazil. Currently, I am a 2021 MBA Candidate at IMD business school.
I started my career in 2009 while I was at university. I always had to work to be able to pay for my studies. I started as an intern at a shopping mall multinational company (Ancar Ivanhoe) in Brazil and in a short period of time I was promoted to a commercial assistant and, shortly afterwards, to an audit supervisor.
In 2017, I went to Australia to work and to improve my English proficiency. In a year that I spent in Australia, I worked at the Woolworths Group in ​​logistics, studied English and on weekends worked on construction sites to supplement my income and thus be able to pay all my expenses and studies in the country.
In 2018, I returned to Brazil to continue advancing in my career and went to work as an operations consultant at C&A Brazil. As a consultant, I implemented the project aimed in customer experience. We re-designed and implemented operational processes in more than 200 stores throughout Brazil, I trained more than 500 people and closely followed the results in sales. After a year as a consultant, I was promoted to operations manager and had my own unit to manage.
Now, I am taking a very important step in my career and I chose IMD to develop the skills I need. In addition, IMD is the most international business school in the world (besides one of the best in the whole world), which in my view helps us to have different solutions about the same problem. We, as future leaders, need a multicultural vision, be respectful of diversity and come together to solve humanity's problems. For this, there is no better school in the world than IMD with its high performance, diverse and unified environment. However, it is a high investment to be made. So, I really need your help so that I can finance my studies, achieve my dreams and goals and be a better leader to make a positive impact on the world and help the people around us. The first fee (CHF 15,000), the first and second installment (CHF 15,000 / CHF 30,000) I was able to pay with my savings, help from friends and my family. However, CHF 30,000 remains.
After graduation, I plan to stay in Europe, and I will have job opportunity since my last company is from Europe (C&A company), I have the network and they gave me the recommendation letter to come to IMD.
To conclude, IMD is globally no 1 with ROI in 5 years, also the average salary after graduate is very competitive (around € 110k per year). I really believe I will be able to repay the loan in less than 4 years. Also, I will have my family support to do so.
I hope to get your help to fulfill my dream of studying at IMD. I will be forever grateful.
If you need any information, I am always available.
Best Regards,
Rafael
---
This is what I need
Credit amount

CHF 30'000
Maximum interest rate

8%
Start date

April 2021
Study time

36 months
Re-payment starts

April 2024
Re-payment time

48 months
Loan fully paid back

March 2028
---
This is my plan
School/University

IMD Lausanne
Main field of study

MBA
Additional fields of study

MBA
Begin of study

December 2020
End of study

December 2021
Current semester

2
Plans after study

After graduating from IMD, I intend to continue in Europe and work for multinationals like Amazon, Nestlé, or consultancy like Bain and Mckinsey. I am sure that after graduation I will have the necessary skills and opportunities to take place in large companies.

However, as a contingency plan, I have the networking and great relationship with C&A and great experience in the operations area. I would be able to quickly allocate myself in C&A in Europe. They gave me my recommendation letter to come to IMD.

I am also a person of simple life, I have no children or great expenses, which makes me more comfortable to pay the loan. I intend to stay in Europe, but I am totally available to go anywhere in the world.
Auction
Auction Closed
17 bids, CHF 30'000 of CHF 30'000 filled
Calculate your sustainable return
CHF 30'000
Investment Amount
6.0%
Interest Rate
Your return (net of fees)
-
Contact Student
You have to be registered as investor to contact students.
Place bid
You need to complete the full registration first in order to place a bid. Please click on "Register as Investor"in the navigation bar.
You have to be registered as investor to place bids.
Sorry, but you can not place bids yet!
To place bids you must be registered as investor and have an active splend!t account.
Stop your auction early?
You're there! Investors like you and placed bids for the full amount you requested in your auction. Well done! Just be aware that if you stop the auction now, you will give up our chance of receiving better offers until expiry.
You are about to place an all-in! bid!
Are you sure you want to place this all-in! bid?
Amount: CHF 30000.00
Interest: %
Period: 84 Months
Payout date: April 2021
You are about to place a bid...
Are you sure to place this bid?
Amount: CHF
Interest: %
Period: 84 Months
Payout date: April 2021
Please adjust your settings
The interest rate will result a negative return and you will not be able to place bid
Lender full filled action settings
Lender full filled action description