Invest securely & Support an IMD MBA candidate
This is me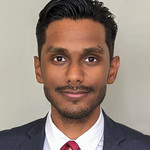 Nick name

IMDutch
Age

31 years
Highest education

IMD Lausanne
---
This is my Credit Motivation
My name is Ritish Oemraw and I am a Surinam born Dutch IMD candidate currently living in Zürich. I'm thrilled to start the program in January 2022 and excited to find out what future awaits after the program. Before all of that I will need to finalize the funding requirements surrounding my living expenses as the program is a full-time MBA.
About me: I grew up in the Netherlands where I finished my Bachelors and Masters in Econometrics at the Erasmus University Rotterdam. I've worked for several years in finance there before moving to Switzerland where I worked for over 4 years in different positions at Julius Bär. I'm currently with a Berlin based tech-startup to gain valuable experience as a pre-cursor to my MBA goal of switching to the tech sector.
Credit Motivation: Being a Dutch national in Switzerland sadly means I don't have access to the Swiss student loans, nor the Dutch student loan programs; even the programs meant for studying abroad don't apply when you already live in the target country. As such I am putting my hope in your generosity to clear the last financial hurdle. This program is a life-changing experience for which any help will be greatly appreciated.
Repayment: According to IMD's statistics the median post-MBA salary in 2020 was around 111'000 CHF and a sign-on bonus of around 34'000 CHF. Therefore I am 100% confident in my ability to repay the loan.
---
This is what I need
Credit amount

CHF 30'000
Maximum interest rate

6%
Start date

November 2021
Study time

18 months
Re-payment starts

May 2023
Re-payment time

48 months
Loan fully paid back

April 2027
---
This is my plan
School/University

IMD Lausanne
Main field of study

MBA (Master in Business Administration)
Additional fields of study

MBA (Master in Business Administration)
Begin of study

December 2021
End of study

December 2022
Current semester

0
Plans after study

I plan to leverage the MBA to switch from working in finance to working in tech. I have my Dutch nationality and I am already living in Switzerland with the C permit so post-MBA I aim to continue working here. There are a lot of great tech companies based in Switzerland; some of which employ people already in my network. In addition Switzerland offers many great opportunities surrounding Fintech.
Auction
Auction Closed
21 bids, CHF 30'000 of CHF 30'000 filled
Calculate your sustainable return
CHF 30'000
Investment Amount
5.0%
Interest Rate
Your return (net of fees)
-
Contact Student
You have to be registered as investor to contact students.
Place bid
You need to complete the full registration first in order to place a bid. Please click on "Register as Investor"in the navigation bar.
You have to be registered as investor to place bids.
Sorry, but you can not place bids yet!
To place bids you must be registered as investor and have an active splend!t account.
Stop your auction early?
You're there! Investors like you and placed bids for the full amount you requested in your auction. Well done! Just be aware that if you stop the auction now, you will give up our chance of receiving better offers until expiry.
You are about to place an all-in! bid!
Are you sure you want to place this all-in! bid?
Amount: CHF 30000.00
Interest: %
Period: 66 Months
Payout date: November 2021
You are about to place a bid...
Are you sure to place this bid?
Amount: CHF
Interest: %
Period: 66 Months
Payout date: November 2021
Please adjust your settings
The interest rate will result a negative return and you will not be able to place bid
Lender full filled action settings
Lender full filled action description