Lernen belebt! - Finanzierung der Ausbildung zum eidgenössisch diplomierten Ausbilder FA
This is me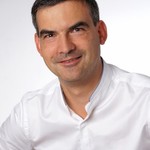 Nick name

Mawiko
Age

42 years
Highest education

cm-p
---
This is my Credit Motivation
Zurzeit arbeite ich in der Beschaffung einer Grossmetzgerei, welche hauptsächlich die Gastronomie und grosse Verpflegungszentren beliefert. Da bin ich für den reibungslosen Warenumschlag von Fleisch und Fleischwaren verantwortlich, dessen Sortiment über 2'200 Artikel umfasst. Mein Einkaufvolumen beträgt monatlich rund CHF 2 Mio. In diesem dynamischen Umfeld gefällt mir der grosse Verantwortungsbereich und die Zusammenarbeit mit der Produktion für die verschiedensten Kundenwünsche. Nebenberuflich gebe ich Insekten-Kochkurse
Mit meiner 20-jährigen Kocherfahrung habe ich mir ein detailliertes Lebensmittel- und Ernährungsfachwissen angeeignet und war als engagierter Berufsbildner tätig. Zudem war ich langjähriger Küchenchef in einem mittelgrossen Altersheim und in einem der grössten Pflegezentren der Deutschschweiz tätig. In dieser Zeit konnte ich viele Erfahrungen punkto Führung, Persönlichkeitsentwicklung und Organisation aneignen. Zudem hatte ich für rund zwei Jahre ein eigenes Restaurant in Zürich geführt.
Die Weiterbildung zum Ausbilder mit eidg. Fachausweis - gepaart mit einem breiten Allgemeinwissen geben - ermöglicht mir neue Perspektive zu schaffen, die ich im beruflichen Umfeld realisieren möchte.
---
This is what I need
Credit amount

CHF 9'000
Maximum interest rate

6%
Start date

May 2018
Study time

18 months
Re-payment starts

November 2019
Re-payment time

18 months
Loan fully paid back

April 2021
---
This is my plan
School/University

cm-p
Main field of study

Eidgenössisch diplomierter Ausbilder
Additional fields of study

Eidgenössisch diplomierter Ausbilder
Begin of study

July 2018
End of study

May 2019
Current semester

2
Plans after study

Wissen und Erfahrungen gebe ich gerne weiter und eröffne dadurch Menschen neue Chancen. Wenn dabei persönliche Weiterentwicklung angeregt wird, dann schlägt mein Herz höher. Als Lehrperson und Lerncoach im Bereich Ernährung und Lebensgewohnheiten Menschen in ihren Vorhaben und Zielen inspirieren und ermutigen können, dies ist eine persönliche Vision von mir.

Ich bin bereits am Ausschau halten, um eine geeignete Anstellung in diesem gewünschten Tätigkeitsbereich zu erhalten und mache entsprechende Bewerbungen. Den SVEB-FA-M1 hatte ich letztes Jahr abgeschlossen und werde nun im Juli 2018 die restlichen Module FA-M3 bis FA-M5 und die Supervision bis spätestens Sommer 2019 abgeschlossen haben.
Auction
Auction Closed
18 bids, CHF 9'000 of CHF 9'000 filled
Calculate your sustainable return
CHF 9'000
Investment Amount
5.0%
Interest Rate
Your return (net of fees)
-
Documents
---
---
---
---
---
Contact Student
You have to be registered as investor to contact students.
Place bid
You need to complete the full registration first in order to place a bid. Please click on "Register as Investor"in the navigation bar.
You have to be registered as investor to place bids.
Sorry, but you can not place bids yet!
To place bids you must be registered as investor and have an active splend!t account.
Stop your auction early?
You're there! Investors like you and placed bids for the full amount you requested in your auction. Well done! Just be aware that if you stop the auction now, you will give up our chance of receiving better offers until expiry.
You are about to place an all-in! bid!
Are you sure you want to place this all-in! bid?
Amount: CHF 9000.00
Interest: %
Period: 36 Months
Payout date: May 2018
You are about to place a bid...
Are you sure to place this bid?
Amount: CHF
Interest: %
Period: 36 Months
Payout date: May 2018
Please adjust your settings
The interest rate will result a negative return and you will not be able to place bid
Lender full filled action settings
Lender full filled action description