LL.M. an der LSE
This is me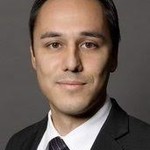 Nick name

RmH
Age

34 years
Highest education

London School of Economics and Political Science (LSE)
---
This is my Credit Motivation
Nach mehrjähriger Arbeitserfahrung als Rechtsanwalt in einer mittelgrossen Anwaltskanzlei in Zürich und bei der Credit Suisse beabsichtige ich ab Ende September 2018 bis Ende Juni 2019 einen LL.M. Studiengang an der London School of Economics and Political Science (LSE) zu absolvieren. Beim LL.M. (Master of Laws) handelt es sich um ein international anerkanntes Nachdiplomstudium für Juristen.
Ich habe nach Abschluss meines Studiums der Rechtswissenschaft an der Universität Zürich (summa cum laude) das für die Zulassung zur Anwaltsprüfung erforderliche Praktikum in einer Grosskanzlei in Zürich absolviert. Nach Erwerb des Anwaltspatents arbeitete ich in einer mittelgrossen Anwaltskanzlei, wo ich Klienten hinsichtlich wirtschaftsrechtlichen Fragestellungen beraten habe und als dessen Vertreter vor Gericht und Behörden auftrat. Aufgrund meines Interesses im Bereich des Finanzmarktrechts und meiner Absicht, vertiefte Kenntnisse in diesem Gebiet zu erwerben, wechselte ich im August 2016 zur Credit Suisse. Bei der Credit Suisse war ich insbesondere im Bereich des Finanz- und Kapitalmartkrechts tätig mit Fokus auf kollektive Kapitalanlagen.
Ich bin überzeugt, dass ich durch die Absolvierung eines LL.M. Studiums an der LSE mein Fachwissen insbesondere im Bereich des internationalen Finanz- und Kapitalmartkrechts vertiefen, das angelsächsische Rechtssystem besser verstehen lernen und auch meine englischen Sprachkenntnisse verbessern werde.
Für Ihre sehr geschätzte Unterstütung danke ich Ihnen herzlich und stehe Ihnen bei Fragen selbstverständlich sehr gerne zur Verfügung.
---
This is what I need
Credit amount

CHF 55'000
Maximum interest rate

7.5%
Start date

October 2018
Study time

11 months
Re-payment starts

September 2019
Re-payment time

28 months
Loan fully paid back

December 2021
---
This is my plan
School/University

London School of Economics and Political Science (LSE)
Main field of study

LL.M.
Additional fields of study

LL.M.
Begin of study

September 2018
End of study

July 2019
Current semester

0
Plans after study

Nach Abschluss des LL.M. Studiums Ende Juni 2019 beabsichtige ich spätestens per Anfang September 2019 vorzugsweise in einer Bank oder bei einem Vermögensverwalter auf dem Finanzplatz Zürich als Rechtsanwalt zu arbeiten.
Auction
Auction Closed
14 bids, CHF 55'000 of CHF 55'000 filled
Calculate your sustainable return
CHF 55'000
Investment Amount
5.0%
Interest Rate
Your return (net of fees)
-
Contact Student
You have to be registered as investor to contact students.
Place bid
You need to complete the full registration first in order to place a bid. Please click on "Register as Investor"in the navigation bar.
You have to be registered as investor to place bids.
Sorry, but you can not place bids yet!
To place bids you must be registered as investor and have an active splend!t account.
Stop your auction early?
You're there! Investors like you and placed bids for the full amount you requested in your auction. Well done! Just be aware that if you stop the auction now, you will give up our chance of receiving better offers until expiry.
You are about to place an all-in! bid!
Are you sure you want to place this all-in! bid?
Amount: CHF 55000.00
Interest: %
Period: 39 Months
Payout date: October 2018
You are about to place a bid...
Are you sure to place this bid?
Amount: CHF
Interest: %
Period: 39 Months
Payout date: October 2018
Please adjust your settings
The interest rate will result a negative return and you will not be able to place bid
Lender full filled action settings
Lender full filled action description