Master of Public Health in the Imperial College London
This is me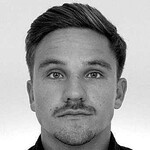 Nick name

dbantoec
Age

25 years
Highest education

Imperial College London
---
This is my Credit Motivation
Dear Investors
To heal an individual or to improve the health of the general population? Everyone can answer this question according to their own values and beliefs, but it can be difficult to choose between the two options. I think a compromise can be found and that is why I made the choice to pursue a master's degree in public health after my studies in human medicine. My dream would be to be able to help the population at different levels: to treat the health problems of a patient in the hospital, but also to improve the living conditions of the general population.
My name is Dominik Banto Eckert. I just finished my medical studies at the University of Lausanne in Switzerland one month ago. To complete my education, I would like to study public health. I am passionate about medicine and am very much looking forward to practicing as a clinician. However, the impact I would like to have on people's health goes beyond the clinical level. In fact, I would like to be able to positively influence the health of the population on a large scale. In order to do this, I want to devote some of my activities to research, but also to focus on the aspect of disease prevention or the management of health problems on a large scale, notably through public health measures. I think it is important to adopt a vision of medicine where prevention is better than cure. Areas of interest to me are prevention focused on promotion of sport and exercise, as well as precision medicine.
I have had many discussions with various physicians and mentors regarding my academic goals and career prospects, which are to combine clinical, research and public health work. I have concluded that I should continue my current studies with a master's degree in public health. I explored the different options available: in Switzerland, abroad and online. Between all the different universities offering such a program, it quickly became clear to me that the Global Master's of Public Health offered by the prestigious Imperial College London was the best to achieve my academic goals. The referrals I received for this program were all excellent and the idea that I could study at the same university as Sir Alexander Flemming, the discoverer of penicillin, convinced me even more.
The financial aid I am asking for would help me cover some of the costs of the tuition. Throughout my studies, I have had several student jobs to support myself financially. From cashier at the Migros, to teaching assistant at the University of Lausanne or first aid instructor for Firstmed, I have always worked. Unfortunately, between this master and other trainings that I am following, I only have time to work at 10-20%. The amount of the tuition is way higher than swiss ones. This is why I require financial help, and I thank you very much in advance.
I remain at your disposal on Linkedin if you want to further discuss my project with me.
Yours sincerely,
Dominik Banto Eckert
---
This is what I need
Credit amount

CHF 7'500
Maximum interest rate

6%
Start date

November 2022
Re-payment starts

December 2022
Re-payment time

24 months
Loan fully paid back

November 2024
---
This is my plan
School/University

Imperial College London
Main field of study

Public Health
Additional fields of study

Public Health
Begin of study

September 2022
End of study

September 2024
Current semester

1
Plans after study

In May 2023, I will begin to work as a physician in the Lausanne University Hospital called CHUV. I will join Prof. Christian Simon's department in order to specialize in Otolaryngoloy and Head & Neck surgery.

During my residency, I will also do some research, so this will allow me to work in a clinical field while doing public health research. One of my ambitions is to improve the prevention and the screening of head & neck cancers.

Thanks to the flexibility of this master, I will be able to work and continue part-time studying with the online programme of the Master in Public Health.
Auction
Auction Closed
6 bids, CHF 7'500 of CHF 7'500 filled
Calculate your sustainable return
CHF 7'500
Investment Amount
5.0%
Interest Rate
Your return (net of fees)
-
Documents
---
---
---
---
---
---
---
---
Contact Student
You have to be registered as investor to contact students.
Place bid
You need to complete the full registration first in order to place a bid. Please click on "Register as Investor"in the navigation bar.
You have to be registered as investor to place bids.
Sorry, but you can not place bids yet!
To place bids you must be registered as investor and have an active splend!t account.
Stop your auction early?
You're there! Investors like you and placed bids for the full amount you requested in your auction. Well done! Just be aware that if you stop the auction now, you will give up our chance of receiving better offers until expiry.
You are about to place an all-in! bid!
Are you sure you want to place this all-in! bid?
Amount: CHF 7500.00
Interest: %
Period: 24 Months
Payout date: November 2022
You are about to place a bid...
Are you sure to place this bid?
Amount: CHF
Interest: %
Period: 24 Months
Payout date: November 2022
Please adjust your settings
The interest rate will result a negative return and you will not be able to place bid
Lender full filled action settings
Lender full filled action description