Motivierter Student auf der Suche nach Darlehen für Karrieresprung
This is me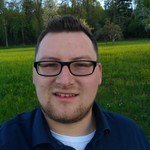 Nick name

Ekra
Age

29 years
Highest education

Wilhelm Büchner Hochschule - Private Fernhochschule Darmstadt
---
This is my Credit Motivation
Nach meinem Abitur habe ich ein Studium zum Bachelor of Science in Biotechnologie/Bioinformatik aufgenommen. Besonderen Reiz hat dabei immer der informatische Teil des Studiums auf mich ausgeübt. Das Arbeiten mit Datenbanken und Erlernen der Programmiersprache JAVA gingen mir leicht von der Hand und ich hatte viel Spass daran, kleinere Programm selbst zu entwickeln. Aus familiären Gründen konnte ich das Studium leider nicht beenden und stehe nun ohne abgeschlossene Ausbildung da.
Doch nun habe ich neuen Wind in die Segel bekommen. Seit März arbeite ich bei Endress+Hauser Flowtec in Reinach als Maschinenbediener an einer SMT-Bestückungsanlage in der Elektronikfertigung. Auch wenn ich noch nicht lange dabei bin, habe ich Endress+Hauser als sehr fairen, interessanten Arbeitgeber kennengelernt. Auch die Weiterbildungsmöglichkeiten und das hohe Qualitätsbewusstsein beeindrucken mich. Das Gesamtbild überzeugt und ich würde sehr gern weiterhin ein Teil dieses starken Teams bleiben und mich im Unternehmen weiterentwickeln.
Ich möchte diesen Aufschwung daher für einen akademischen Aufstieg nutzen und nebenberuflich den Abschluss zum Bachelor of Engineering in Technischer Informatik machen. Mit der Vertiefungsrichtung Automatisierungstechnik sehe ich mich bestens aufgestellt für die Zukunft. Die Wahl fiel auf die Wilhelm Büchner Hochschule, die sich auf Fernstudiengänge spezialisiert hat und damit das Studium berufsbegleitend und ortsunabhängig ermöglicht.
Das Darlehen wird genutzt, um die Studiengebühren und Aufwendungen für die Teilnahme an Präsenzveranstaltungen (Seminare, Laborpraktika und Prüfungen) zu finanzieren. Diese nehmen pro Semester ungefähr 7 Tage in Anspruch und werden fast ausschliesslich am Wochenende abgehalten, so dass die Vereinbarkeit mit der Arbeitstätigkeit gewährleistet wird.
Ich freue mich über jeden Beitrag, der mich meinem Ziel ein Stück näher bringt und danke Ihnen schon im Voraus für das entgegengebrachte Vertrauen.
---
This is what I need
Credit amount

CHF 10'000
Maximum interest rate

7%
Start date

June 2018
Study time

12 months
Re-payment starts

June 2019
Re-payment time

30 months
Loan fully paid back

November 2021
---
This is my plan
School/University

Wilhelm Büchner Hochschule - Private Fernhochschule Darmstadt
Main field of study

Bachelor of Engineering Technische Informatik - Vertiefungsrichtung Automatisierungstechnik
Additional fields of study

Bachelor of Engineering Technische Informatik - Vertiefungsrichtung Automatisierungstechnik
Begin of study

April 2018
End of study

October 2021
Current semester

1
Plans after study

Nach dem Studium möchte ich auch weiterhin bei Endress+Hauser tätig sein, dann aber nicht mehr als Maschinenbediener, sondern als Software-Ingenieur in der Automatisierungstechnik. Als Ingenieur und Informatiker habe ich sehr gute Berufsaussichten und Alternativen bieten sich in den verschiedensten Branchen. Auch ein anschliessender Master oder MBA sind durchaus eine Option für mich, aber erst einmal steht der Abschluss zum Bachelor of Engineering im Vordergrund.
Auction
Auction Closed
11 bids, CHF 10'000 of CHF 10'000 filled
Calculate your sustainable return
CHF 10'000
Investment Amount
5.0%
Interest Rate
Your return (net of fees)
-
Contact Student
You have to be registered as investor to contact students.
Place bid
You need to complete the full registration first in order to place a bid. Please click on "Register as Investor"in the navigation bar.
You have to be registered as investor to place bids.
Sorry, but you can not place bids yet!
To place bids you must be registered as investor and have an active splend!t account.
Stop your auction early?
You're there! Investors like you and placed bids for the full amount you requested in your auction. Well done! Just be aware that if you stop the auction now, you will give up our chance of receiving better offers until expiry.
You are about to place an all-in! bid!
Are you sure you want to place this all-in! bid?
Amount: CHF 10000.00
Interest: %
Period: 42 Months
Payout date: June 2018
You are about to place a bid...
Are you sure to place this bid?
Amount: CHF
Interest: %
Period: 42 Months
Payout date: June 2018
Please adjust your settings
The interest rate will result a negative return and you will not be able to place bid
Lender full filled action settings
Lender full filled action description