PhD candidate in Genetics
This is me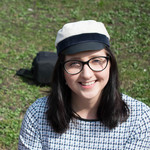 Nick name

PhDCandidate
Age

28 years
Highest education

University Zurich
---
This is my Credit Motivation
I am a 2nd year PhD candidate in Genetics who recently moved to Switzerland and needs some financial injection to overcome the temporary financial difficulties due to moving expenses and settling in.
I am happy to start paying back right away! My PhD contract covers everyday living cost but I am unable to cover the financial burden that came from relocating.
---
This is what I need
Credit amount

CHF 6'000
Maximum interest rate

8%
Start date

June 2019
Re-payment starts

July 2019
Re-payment time

28 months
Loan fully paid back

October 2021
---
This is my plan
School/University

University Zurich
Main field of study

Natural Science
Additional fields of study

Natural Science
Begin of study

February 2019
End of study

November 2021
Current semester

3
Plans after study

My ambition is to be a part of this ever-changing scientific discipline. I have already 5 years of working experience as a project manager, I am very familiar with biotechnology and human genetics. Currently, I am working with different genetic manipulation techniques. I am more than confident that my rich background and variety of knowledge in the field will help me to find a challenging and interesting job.
Auction
Auction Closed
10 bids, CHF 6'000 of CHF 6'000 filled
Calculate your sustainable return
CHF 6'000
Investment Amount
6.0%
Interest Rate
Your return (net of fees)
-
Documents
---
KelliGrand_MSc_diploma_copy and translation.pdf

---
2019-02-27 21-57.pdf
Working contract (yearly) as PhD candidate in UZG
---


Matriculation.jpg
Matriculation
---
---
2019-05-21 09-09.pdf
Credit Checks
---
Contact Student
You have to be registered as investor to contact students.
Place bid
You need to complete the full registration first in order to place a bid. Please click on "Register as Investor"in the navigation bar.
You have to be registered as investor to place bids.
Sorry, but you can not place bids yet!
To place bids you must be registered as investor and have an active splend!t account.
Stop your auction early?
You're there! Investors like you and placed bids for the full amount you requested in your auction. Well done! Just be aware that if you stop the auction now, you will give up our chance of receiving better offers until expiry.
You are about to place an all-in! bid!
Are you sure you want to place this all-in! bid?
Amount: CHF 6000.00
Interest: %
Period: 28 Months
Payout date: June 2019
You are about to place a bid...
Are you sure to place this bid?
Amount: CHF
Interest: %
Period: 28 Months
Payout date: June 2019
Please adjust your settings
The interest rate will result a negative return and you will not be able to place bid
Lender full filled action settings
Lender full filled action description