Sponsor an entrepreneur on his IMD MBA journey!
This is me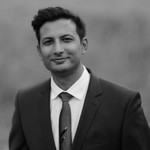 Nick name

R4J
Age

35 years
Highest education

IMD Lausanne
---
This is my Credit Motivation
I am a Mauritian citizen with 10 years' experience in the aerospace industry. I currently hold a Bachelor's degree in Computer Systems Engineering from Cardiff University and a Post Graduate Certificate in Aircraft Engineering from Cranfield University. I am now about to start an MBA program at the prestigious International Institute for Management Development (IMD) in Lausanne, Switzerland. I believe that this program will provide me with the right skills and tools to take my career to the next level.
My tuition fees and living expenses will be funded through my own savings as well as partially through help from family members. In order to cover the remaining amount, I would require this loan of CHF 45,000 Note that this loan will be paid directly to IMD.
I have an excellent credit score as you will see in the attached documents. This loan will enable me to complete this fantastic journey, fulfil my career ambitions as well as bring you a good return on your investment into my education.
---
This is what I need
Credit amount

CHF 45'000
Maximum interest rate

6.5%
Start date

December 2017
Study time

14 months
Re-payment starts

February 2019
Re-payment time

30 months
Loan fully paid back

July 2021
---
This is my plan
School/University

IMD Lausanne
Main field of study

MBA
Additional fields of study

MBA
Begin of study

January 2018
End of study

December 2018
Current semester

0
Plans after study

After the IMD MBA, I would like to take a step up from my current role of mainly overseeing the technical aspects of product development. I would use my technical background and newly-acquired business knowledge to head a team in order to develop new technology ideally for, but not limited to, the aerospace industry.

At present, I have in mind a product that I wish to design, manufacture and market. I should like to use the business development skills acquired during the MBA to explore the viability of this product. If deemed viable, I would either take my entrepreneurial ambitions forward and set up my own company to go on with the development of this product.
Auction
Auction Closed
21 bids, CHF 45'000 of CHF 45'000 filled
Calculate your sustainable return
CHF 45'000
Investment Amount
5.0%
Interest Rate
Your return (net of fees)
-
Contact Student
You have to be registered as investor to contact students.
Place bid
You need to complete the full registration first in order to place a bid. Please click on "Register as Investor"in the navigation bar.
You have to be registered as investor to place bids.
Sorry, but you can not place bids yet!
To place bids you must be registered as investor and have an active splend!t account.
Stop your auction early?
You're there! Investors like you and placed bids for the full amount you requested in your auction. Well done! Just be aware that if you stop the auction now, you will give up our chance of receiving better offers until expiry.
You are about to place an all-in! bid!
Are you sure you want to place this all-in! bid?
Amount: CHF 45000.00
Interest: %
Period: 44 Months
Payout date: December 2017
You are about to place a bid...
Are you sure to place this bid?
Amount: CHF
Interest: %
Period: 44 Months
Payout date: December 2017
Please adjust your settings
The interest rate will result a negative return and you will not be able to place bid
Lender full filled action settings
Lender full filled action description