Staatsanwältin in spe
This is me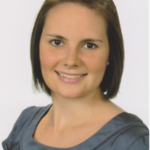 Nick name

coco
Age

35 years
Highest education

Master of Science (Psychologie)
---
This is my Credit Motivation
Die Konkurrenz ist im und nach dem Jus-Studium hart und die Stellen für Auditorate heiss begehrt. Um einen guten bis sehr guten Abschluss zu erreichen, habe ich mir vorgenommen, mich für die finale Phase voll und ganz dem Studium zu widmen. Daher bin ich für diese Zeit auf finanzielle Unterstützung angewiesen. Ich gehe einer regelmässigen Arbeit als Psychologin nach, diese reicht jedoch in dem mir möglichen Pensum nicht aus, um meine finanziellen Ausgaben vollständig zu decken. Im Juni 2017 durfte ich bereits schon einmal erfolgreich ein Darlehen (https://splendit.ch/auction/staatsanw-ltin-in-spe) im Umfang von 18'000 CHF über Splendit aufnehmen, welches sich aktuell in der Zinszahlung befindet, die von mir jeweils pünktlich zurückgezahlt werden. Dieses Darlehen hat mich in dem lernintensiven Studienjahr sehr entlastet und mir den Umzug von Chur nach Zürich wesentlich erleichtert.
Anmerkung Splendit:
Tina hat die 13 Raten ihres ausstehendes Kredits jeweils pünktlich beglichen (max. Verspätung 7 Tage). Da sie sich jetzt vor Abschluss auf das Studium konzentrieren will, möchte sie eine Follow-up Finanzierung sicherstellen.
Wir unterstützen ihr Vorhaben und haben deshalb diese Auktion zu Finanzierung freigeschaltet.
---
This is what I need
Credit amount

CHF 26'500
Maximum interest rate

6%
Start date

October 2020
Study time

24 months
Re-payment starts

October 2022
Re-payment time

36 months
Loan fully paid back

September 2025
---
This is my plan
School/University

Master of Science (Psychologie)
Main field of study

Recht
Additional fields of study

Recht
Begin of study

September 2015
End of study

September 2021
Current semester

10
Plans after study

Nach dem Studium plane ich ein Auditorat bei der Staatsanwaltschaft oder beim Gericht zu absolvieren, um später bei der Staatsanwaltschaft Fuss zu fassen und später zusätzlich noch das Rechtsanwaltspatent zu erwerben.
Auction
Auction Closed
36 bids, CHF 26'500 of CHF 26'500 filled
Calculate your sustainable return
CHF 26'500
Investment Amount
5.0%
Interest Rate
Your return (net of fees)
-
Contact Student
You have to be registered as investor to contact students.
Place bid
You need to complete the full registration first in order to place a bid. Please click on "Register as Investor"in the navigation bar.
You have to be registered as investor to place bids.
Sorry, but you can not place bids yet!
To place bids you must be registered as investor and have an active splend!t account.
Stop your auction early?
You're there! Investors like you and placed bids for the full amount you requested in your auction. Well done! Just be aware that if you stop the auction now, you will give up our chance of receiving better offers until expiry.
You are about to place an all-in! bid!
Are you sure you want to place this all-in! bid?
Amount: CHF 26500.00
Interest: %
Period: 60 Months
Payout date: October 2020
You are about to place a bid...
Are you sure to place this bid?
Amount: CHF
Interest: %
Period: 60 Months
Payout date: October 2020
Please adjust your settings
The interest rate will result a negative return and you will not be able to place bid
Lender full filled action settings
Lender full filled action description