HSG MBA 2019: I have found my creative spark. Please help ignite it!
Das bin ich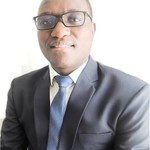 Nickname

Neo-Shapeshifter
Alter

35 Jahre
Höchste Ausbildung

MBA - University of St. Gallen
---
Darum brauche ich einen Bildungskredit
At the beginning of September 2019, a new chapter in my life will be opened as I commence my MBA study at the University of St. Gallen. It is a decision that was many years in the making and one that I take very seriously. It is my responsibility to make the best out of this lifetime opportunity to pursue my MBA study at the esteemed HSG business school.
As with all great things in life, they come at a cost. A cost big enough to usually deter many aspirants but good enough to encourage the determined and focused mind to find a way to make it happen. I belong in the latter category. It is with this idea that a colleague, a beneficiary of the peer to peer funding on Splendit, introduced me to this platform. Today, I am reaching out to you all to be stakeholders in my life journey by covering CHF 39,000 towards my MBA tuition and living expenses. I also appreciate the generosity of the folks at the business school who have helped with a partial scholarship of CHF 8,000. The remainder of the tuition plus living expenses will be covered from personal savings. With your help, what seems like the Great Wall of China infront of me, can suddenly become just a hurdle I will clear to a space of unlimited potential.
I have no doubt towards my future earnings power and my ability to repay the financial commitment you have made in me, and that will always be my top priority post graduation. Although repayment of the monetary commitment is easily quantifiable, it is not the only due I have towards all my investors. I will ALWAYS owe a debt of gratitude to all my investors and no amount of money can ever repay that. I can only hope my eternal gratitude and good wishes towards you will translate into something more positive in all your endevours.
In planning for my MBA study, I have made a holistic assessment of what exactly I need to do to enhance my experience and marketability in the ever competitive job space. In line with an Investments focused career path, I have embarked on a journey to earn the CFA charter and I will be sitting for the third and final level of the CFA exams this June. With my previous work experience, a globally acclaimed professional qualification in the CFA charter, and the highly regarded HSG MBA, I believe I will be in a very competitive position to scale new heights in my career post graduation.
I am very grateful and genuinely appreciate your interest in my professional journey.
NOTE: All contributed funds will be paid out directly to the University of St Gallen
---
Ich brauche
Erwünschter Betrag

CHF 39'000
Maximaler Zinssatz

7.5%
Anfangsdatum

Mai 2019
Zinsperiode

24 months
Beginn Rückzahlung

Mai 2021
Rückzahlungsdauer

36 months
Schulden zurückbezahlt

April 2024
---
Das ist mein Plan
Schule/Uni

MBA - University of St. Gallen
Hauptstudienrichtung

Finance
Zusätzliche Studiengebiete

Finance
Studienbeginn

September 2019
Abschluss des Studiums

September 2020
Derzeitiges Semester

0
Plan nach Studium

Post my MBA graduation, I intend to stay in Switzerland preferably, or the wider EU community and pursue opportunities in consultancy, investment banking or, portfolio management & investment analysis. My immediate priority is to ensure the timely realization of returns to all investors who showed faith in me by investing in my human balance sheet.
Auktion
Auktion geschlossen
2 Gebote, CHF 39'000 of CHF 39'000 gefüllt
Berechne deinen nachhaltigen Ertrag
CHF 39'000
Investierter Betrag
5.0%
Zins
Dokumente
---
---
---
---
---
---
---
---
Student kontaktieren
Du musst als Investor angemeldet sein, um Studenten zu kontaktieren.
Gebot abgeben
Deine Registrierung ist noch nicht abgeschlossen. Bitte klicke auf "Als Investor registrieren" in der Navigationsleiste.
Du musst als Investor registriert sein, um ein Gebot abgeben zu können.
Sorry, aber du darfst noch nicht mitbieten!
Um mitbieten zu können, musst du als Investor registriert sein und ein aktives splend!t Konto haben.
Auktion frühzeitig beenden?
Du bist am Ziel! Investoren finden dich gut und haben den vollen Betrag deiner Auktion geboten. Gut gemacht! Beachte einfach, dass du die Chance auf bessere Gebote aufgibst, wenn du die Auktion jetzt beendest.
Du möchtest ein all-in! Gebot abgeben!
Bist du sicher, dass du dieses all-in! Gebot abgeben möchtest?
Betrag: CHF 39000.00
Zins: %
Laufzeit: 60 Monate
Auszahlungsdatum: Mai 2019
Du möchtest bieten...
Bist Du sicher, dass du dieses Gebot abgeben möchstest?
Betrag: CHF
Zins: %
Laufzeit: 60 Monate
Auszahlungsdatum: Mai 2019
Bitte passen Sie Ihre Einstellungen an
Der gewählte Zins wird zu einer negativen Rendite führen. Sie können damit kein Angebot platzieren.
Lender full filled action settings
Lender full filled action description