ETH - MSc in Machine Learning
Das bin ich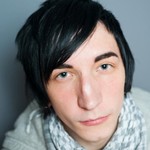 Nickname

JR
Alter

34 Jahre
Höchste Ausbildung

ETH
---
Darum brauche ich einen Bildungskredit
I am a 33 year old from Seattle, Washington. I came from a poor family and did not have access to college until recently.
I have been consistently working since I was old enough to have a paper route (12 years old), though my most notable work experiences include factory-line electrician, which primarily involved installing, diagnosing, and servicing ambulance electrical junction boxes, as well as a position in which I worked for several years managing a team of professional activists/non-profit fundraisers. Managing for a small NGO involves a plethora of responsibilities from interviewing to hiring to training to conflict management and payroll. During undergraduate studies, I worked two jobs, as a math/science tutor and as a student researcher. I began research at the beginning of a new experiment (Fusion-Z Experiment), so I was predominantly involved in planning, design, purchasing and assembly of both the telescopy system for a spectrometer and electronics system for a Mach-Zehnder interferometer.
ETH is recognized around the world for its prestige and quality of education. The Master's programme will be challenging but ultimately rewarding. I began my stadies in fall 2018 and intend to complete my Master's thesis after fall Semester in 2020.
Moving across the world to pursue a Master's degree at ETH is both exciting and intimidating. It is a dream come to life. Despite the difficulties, my passion pushes me to continue challenging myself. Through the Department of Electrical Engineering and Information Technology (D'ITET), I will have a focus on Signal Processing and Machine Learning. During my undergraduate studies, I took a few graduate-level courses in Machine Learning and Artificial Intelligence, which I found to be quite rewarding. Upon graduation, I intend to find work in industry. The disciplines of Machine Learning make it incredibly useful in many fields, including finance, technology, and scientific research. As such, my prospects for finding fulfilling work are quite good.
Accomplishments/Extracurriculars:
While working as a non-profit fundraiser, I received numerous commendations for personal achievements and those of my team, acquiring over a million dollars raised in donations over my career. While at South Seattle community college, I received the Leona Hickman Adopt-A-Student scholarship, was on both the Dean's and President's Lists (3.5+ GPA and 4.0GPA, respectively) every quarter that I attended, and was a ranking member of Phi Theta Kappa Honor society, which involved volunteering for a local elementary school and giving presentations to new community college students. I have received the Certificate of Excellence for three years in a row for my services as a math/science tutor. At University of Washington, I was on the Dean's List every quarter and graduated with Academic Honors in Physics. I have been included in four publications through my current research project as a collaborator. Additionally, as an autodidact, I have quite a few hobbies, most notably playing cello and restoring vintage motorcycles.
---
Ich brauche
Erwünschter Betrag

CHF 39'000
Maximaler Zinssatz

7%
Anfangsdatum

Februar 2019
Zinsperiode

27 months
Beginn Rückzahlung

Mai 2021
Rückzahlungsdauer

36 months
Schulden zurückbezahlt

April 2024
---
Das ist mein Plan
Schule/Uni

ETH
Hauptstudienrichtung

D'ITET - Machine Learning
Zusätzliche Studiengebiete

D'ITET - Machine Learning
Studienbeginn

September 2018
Abschluss des Studiums

Januar 2021
Derzeitiges Semester

1
Plan nach Studium

After I graduate from ETH, I intend to immediately enter industry in Data Science / Machine Learning. There are many suitable organizations seeking individuals with machine learning experience, among them I find the most inticing to be: Amazon, Google, IBM. My background in Physics could also open the possibility to work at a national laboratory, such as CERN. Many of my colleagues have mentioned the need for ML in computational theory.
Auktion
Auktion geschlossen
15 Gebote, CHF 39'000 of CHF 39'000 gefüllt
Berechne deinen nachhaltigen Ertrag
CHF 39'000
Investierter Betrag
5.0%
Zins
Student kontaktieren
Du musst als Investor angemeldet sein, um Studenten zu kontaktieren.
Gebot abgeben
Deine Registrierung ist noch nicht abgeschlossen. Bitte klicke auf "Als Investor registrieren" in der Navigationsleiste.
Du musst als Investor registriert sein, um ein Gebot abgeben zu können.
Sorry, aber du darfst noch nicht mitbieten!
Um mitbieten zu können, musst du als Investor registriert sein und ein aktives splend!t Konto haben.
Auktion frühzeitig beenden?
Du bist am Ziel! Investoren finden dich gut und haben den vollen Betrag deiner Auktion geboten. Gut gemacht! Beachte einfach, dass du die Chance auf bessere Gebote aufgibst, wenn du die Auktion jetzt beendest.
Du möchtest ein all-in! Gebot abgeben!
Bist du sicher, dass du dieses all-in! Gebot abgeben möchtest?
Betrag: CHF 39000.00
Zins: %
Laufzeit: 63 Monate
Auszahlungsdatum: Februar 2019
Du möchtest bieten...
Bist Du sicher, dass du dieses Gebot abgeben möchstest?
Betrag: CHF
Zins: %
Laufzeit: 63 Monate
Auszahlungsdatum: Februar 2019
Bitte passen Sie Ihre Einstellungen an
Der gewählte Zins wird zu einer negativen Rendite führen. Sie können damit kein Angebot platzieren.
Lender full filled action settings
Lender full filled action description