KIT engineering graduate: Next step IMD
Das bin ich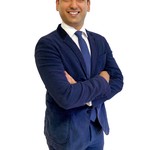 ---
Darum brauche ich einen Bildungskredit
Hello! My name is Amogh Sharma and I am an Indian origin German citizen. IMD accepted me as an MBA student (starting Jan'22). I have covered most of my tuition fees and living expenses from my savings and need funds to cover part of the fees.
To respect your time, I will be brief in this section. Please, contact me at amogh8121991@gmail.com or at +49 17670359036. I will be glad to answer your questions/doubts or just talk to get to know us better.
About me: I have a bachelor degree in mechanical engineering with a specialization in Environmental and Energy Technology from Karlsruhe Institute of Technology, a prestigious German university. I have a 5-year of experience in Renewable energy powered Eco-friendly Desalination.
Here is a video link for you to know me and my achievements better - https://1drv.ms/v/s!AjxlWWqTQyjGgqpaMSVGdGfe_WCaow?e=wCHjcS
Use: I'm requesting the credit to help me fund part of IMD's MBA tuition fees.
Reason: My industry of work -Clean Water and Green Energy- is currently in the stage of inertia but has an undeniably promising future in a long-term sustainable blue economy. Working at an SME, it is very hard to build liquid savings. I don't want to miss out on an excellent opportunity just because of a current situation of inadequate funding, some support in the form of a loan will contribute greatly to my career and I shall forever be grateful.
Repayment: to repay the loan, I plan to find a job in Europe (preferably in Switzerland, France, Germany) after my studies: I currently work for WME GmbH and I will be welcomed back after my studies and that would be a plan B. I will be open to better offerings as well. Forthcoming in taking initiatives, I believe that my expertise in environment-friendly desalination technology and experience working with both Indian and German government programs, has both enriched and added new dimensions which will help my future employer to strengthen the India-EU sustainable water-energy partnership. My expertise in the desalination market across two continents and my acquiring an MBA from IMD will put me in a position for a brighter and stronger future.
---
Ich brauche
Erwünschter Betrag

CHF 35'000
Maximaler Zinssatz

5%
Anfangsdatum

Oktober 2021
Zinsperiode

24 months
Beginn Rückzahlung

Oktober 2023
Rückzahlungsdauer

48 months
Schulden zurückbezahlt

September 2027
---
Das ist mein Plan
Schule/Uni

IMD Lausanne
Hauptstudienrichtung

MBA (focused in Leadership and Sustainability)
Zusätzliche Studiengebiete

MBA (focused in Leadership and Sustainability)
Studienbeginn

Dezember 2021
Abschluss des Studiums

Dezember 2022
Derzeitiges Semester

0
Plan nach Studium

I plan to live and work in Europe (Switzerland, Germany or France, preferably) as I already have a German nationality work visa shall not be an issue. I want to take my career a step further in my experience of working in the Blue Economy - Clean water and Green energy. I aim at leading and contributing towards long-term sustainable, impactful and value-adding blue economy business solutions that people can benefit from.

My target companies include namely WPD, Siemens, Vestas, and General Electric as a Business Developer. I am looking for responsibilities that lead to the blue economy and clean energy so I can lead in the field of ocean energy-based desalination. I have already started networking with other like-minded individuals and organizations.

As a plan B, I would rejoin my WME GmbH (my current employer, which will welcome me back after the MBA).

IMD's career stats show an average annual salary of CHF 116,000 and a joining bonus of CHF 33,000 for its MBA graduates. WME GmbH employees with an MBA degree typically earn 120,000 CHF per year, plus CHF 20,000 yearly bonus. I am confident I'll be able to repay the loan.
Auktion
3 Gebote, CHF 3'000 of CHF 35'000 gefüllt
Berechne deinen nachhaltigen Ertrag
CHF 35'000
Investierter Betrag
4.0%
Zins
Jetzt gültige Gebote
Investor
Betrag
Zins
Beantragt
berryman
5%
06.10.2021 14:22
Kottke
5%
02.10.2021 11:38
Dokumente
---
---
---
---
Student kontaktieren
Du musst als Investor angemeldet sein, um Studenten zu kontaktieren.
Gebot abgeben
Deine Registrierung ist noch nicht abgeschlossen. Bitte klicke auf "Als Investor registrieren" in der Navigationsleiste.
Du musst als Investor registriert sein, um ein Gebot abgeben zu können.
Sorry, aber du darfst noch nicht mitbieten!
Um mitbieten zu können, musst du als Investor registriert sein und ein aktives splend!t Konto haben.
Auktion frühzeitig beenden?
Du bist am Ziel! Investoren finden dich gut und haben den vollen Betrag deiner Auktion geboten. Gut gemacht! Beachte einfach, dass du die Chance auf bessere Gebote aufgibst, wenn du die Auktion jetzt beendest.
Du möchtest ein all-in! Gebot abgeben!
Bist du sicher, dass du dieses all-in! Gebot abgeben möchtest?
Betrag: CHF 35000.00
Zins: %
Laufzeit: 72 Monate
Auszahlungsdatum: Oktober 2021
Du möchtest bieten...
Bist Du sicher, dass du dieses Gebot abgeben möchstest?
Betrag: CHF
Zins: %
Laufzeit: 72 Monate
Auszahlungsdatum: Oktober 2021
Bitte passen Sie Ihre Einstellungen an
Der gewählte Zins wird zu einer negativen Rendite führen. Sie können damit kein Angebot platzieren.
Lender full filled action settings
Lender full filled action description