Shaping the Future of Global Leadership Through An MBA
Das bin ich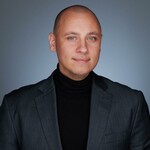 Nickname

ADEBONIS
Alter

34 Jahre
Höchste Ausbildung

IMD Lausanne
---
Darum brauche ich einen Bildungskredit
Dear Investors,
I am writing to present you with an opportunity to invest in a compelling journey of professional and personal growth that embodies ambition, tenacity, and the relentless pursuit of excellence. This journey will not only shape a promising individual's future but will also contribute to the global community, in which this individual will operate.
Let me introduce myself. I am a Brazilian-Italian dual citizen, who, at the age of 34, boasts a decade-long successful professional journey, spanning diverse industries and geographies. My multicultural background and dual passport provide me with the unique flexibility to contribute globally, adding a rich layer of diversity to my narrative.
My story began at the tender age of 16 when I was accepted into Brazil's prestigious Air Force Preparatory School for Cadets, out of 40,000 applicants, ranking at 62. This initial success demonstrated my early capability to excel in highly competitive environments, a trait that has been the hallmark of my career since. However, I was drawn more towards the dynamism of the private sector, hence I decided not to pursue the military pilot career, showcasing my capacity to make challenging decisions for the long-term view.
I graduated with a degree in Economic Sciences from the UFRRJ, one of Brazil's most esteemed institutions, setting a solid academic foundation for my career. My professional journey commenced at Vale S/A, one of the world's largest mining companies, where I was swiftly recognized for my abilities and was promoted from an intern to a full-time position within just ten months, even before my graduation.
Subsequently, I served as a Financial Specialist for the Rio 2016 Olympic Torch Relay project, a diverse, dynamic, and global initiative that quickly led to my promotion as the Financial Manager. This experience solidified my financial acumen, leadership skills, and ability to work effectively in multicultural settings.
Upon completion of the Olympic project, I was invited to join Brazil's second-largest healthcare group, primarily to stabilize the billing sector's implementation of SAP. Starting with one state, I rapidly expanded my responsibility to six states, handling over $500 million annually, demonstrating my capacity for growth and responsibility management.
Seeking a new challenge, I transitioned my career to Consultancy in Angola, where I received two promotions in three years and was appointed as the Head of a Process Improvement project linked to the Ministry of Social Security. This diverse and rich journey has equipped me with a broad range of skills, leadership abilities, and a perspective that only such a unique combination of experiences can provide.
Now, I aspire to take the next significant step in my career by pursuing an MBA at IMD - globally recognized for its leadership education. Unfortunately, due to recent currency fluctuations in Angola and Brazil, where my savings are located, my budget has been strained. I am seeking funding of 25,000 Swiss Francs, which will cover my personal expenses until the end of the year plus an additional three months, a period I deem necessary for my professional reintegration in Europe.
Your investment will fuel the next phase of my journey, enabling me to refine my skills, broaden my global network, and acquire the necessary knowledge to further my impact on the world. As a token of gratitude, I offer my commitment to pay forward your generous support, aiding future aspiring leaders in their pursuit of education.
Please do not hesitate to explore my LinkedIn Profile (https://www.linkedin.com/in/arthurdebonis/) or get in touch should you have any questions or require further information.
Thank you for considering my proposal, and I am looking forward to our potential collaboration to shape the future of global leadership.
Yours sincerely,
Arthur De Bonis
---
Ich brauche
Erwünschter Betrag

CHF 12'000
Maximaler Zinssatz

7%
Anfangsdatum

Juni 2023
Zinsperiode

12 months
Beginn Rückzahlung

Juni 2024
Rückzahlungsdauer

36 months
Schulden zurückbezahlt

Mai 2027
---
Das ist mein Plan
Schule/Uni

IMD Lausanne
Hauptstudienrichtung

MBA
Zusätzliche Studiengebiete

MBA
Studienbeginn

Januar 2023
Abschluss des Studiums

Dezember 2023
Derzeitiges Semester

2
Plan nach Studium

Here I wish to share my post-MBA ambition to join a top-tier consultancy such as McKinsey, BCG, or Bain. My eclectic professional experience coupled with the acumen to be acquired from IMD makes me confident in delivering transformative solutions, creating significant value for these firms and their clients. These esteemed consultancies not only provide challenging arenas that resonate with my ambitions but also offer attractive compensation, with an average annual salary of about 130,000 CHF, ensuring a swift repayment of your generous investment.

Your investment will be catalyzing my journey towards contributing to the global business landscape, solving intricate problems, and driving innovation. I am eager to demonstrate the potential return on your investment, both in terms of financial and global impact.
Auktion
Auktion geschlossen
10 Gebote, CHF 12'000 of CHF 12'000 gefüllt
Berechne deinen nachhaltigen Ertrag
CHF 12'000
Investierter Betrag
6.0%
Zins
Student kontaktieren
Du musst als Investor angemeldet sein, um Studenten zu kontaktieren.
Gebot abgeben
Deine Registrierung ist noch nicht abgeschlossen. Bitte klicke auf "Als Investor registrieren" in der Navigationsleiste.
Du musst als Investor registriert sein, um ein Gebot abgeben zu können.
Sorry, aber du darfst noch nicht mitbieten!
Um mitbieten zu können, musst du als Investor registriert sein und ein aktives splend!t Konto haben.
Auktion frühzeitig beenden?
Du bist am Ziel! Investoren finden dich gut und haben den vollen Betrag deiner Auktion geboten. Gut gemacht! Beachte einfach, dass du die Chance auf bessere Gebote aufgibst, wenn du die Auktion jetzt beendest.
Du möchtest ein all-in! Gebot abgeben!
Bist du sicher, dass du dieses all-in! Gebot abgeben möchtest?
Betrag: CHF 12000.00
Zins: %
Laufzeit: 48 Monate
Auszahlungsdatum: Juni 2023
Du möchtest bieten...
Bist Du sicher, dass du dieses Gebot abgeben möchstest?
Betrag: CHF
Zins: %
Laufzeit: 48 Monate
Auszahlungsdatum: Juni 2023
Bitte passen Sie Ihre Einstellungen an
Der gewählte Zins wird zu einer negativen Rendite führen. Sie können damit kein Angebot platzieren.
Lender full filled action settings
Lender full filled action description