Young African Engineer and Business Consultant Looking for Funding
Das bin ich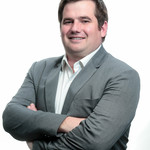 Nickname

Willo
Alter

31 Jahre
Höchste Ausbildung

IMD Lausanne
---
Darum brauche ich einen Bildungskredit
I have been selected to join the IMD MBA class of 2020. I hold an engineering degree (Electrical Engineering Specializing in Mechatronics [Robotics]) from the University of Cape Town which is arguably Africa's top university. I have lead a diverse and global career moving from management at an international Oil and Gas company, to assisting global telecoms companies with their executive strategy. I am currently working for a niche management consultancy and private equity firm where we assist large corporates and use the profits to help grow SMEs where we believe the growth in South Africa will be and one of the foundations upon which a more solid country will be built.
I have already used my savings to pay the deposit and first installment of my IMD tuition at CHF 30,000. I have also secured a scholarship from IMD for CHF 30,000 as the diversity student for Middle East and Africa. I am asking for CHF 35,000 to fund the last CHF 25,000 directly to IMD and CHF 10,000 which will be earmarked for expenses predominantly accommodation. The rest of my savings will cover the other expenses.
As can be seen in my Post MBA plans I hope to transverse into a stable high income career to ensure your investment and my future is secured. Thank you for your consideration.
Those that can assist me with my loan will also have the added benefit of have a personal South African / African tour guide. I have travelled the width and breadth of my continent and love sharing it with the world!
The loan will be partially paid out to the IMD directly.
---
Ich brauche
Erwünschter Betrag

CHF 35'000
Maximaler Zinssatz

6.5%
Anfangsdatum

November 2019
Zinsperiode

20 months
Beginn Rückzahlung

Juli 2021
Rückzahlungsdauer

48 months
Schulden zurückbezahlt

Juni 2025
---
Das ist mein Plan
Schule/Uni

IMD Lausanne
Hauptstudienrichtung

MBA - Masters in Business Administration
Zusätzliche Studiengebiete

MBA - Masters in Business Administration
Studienbeginn

Januar 2020
Abschluss des Studiums

Dezember 2020
Derzeitiges Semester

0
Plan nach Studium

Post-MBA I am aiming to go into one of two branches that I see have incredible growth factors for the world we live in and especially Africa. Medtech is what will enable Africa to grow and develop as it needs to transverse the step of common world health care due to the difficulties in accessibility. IMD has multiple links to a diverse range of high profile Medical companies that I am hoping to secure a job with. Alternatively I am looking to get into the utilities space predominantly water and energy as I believe these issues are hindering Africa's rise. I believe I have thrived leading teams in multiple contexts and geographies predominantly in Africa (Angola, Nigeria, Congo, Gabon, Tanzania) Asia, Europe and the U.S.A. I have lead teams in the technical fields of oil and gas; advised corporate strategy in fields such as telecoms, banking, insurance, education. I lastly have general management experience of a start-up company, One-Juice. I believe that IMD will strengthen my current strong offering through its international outlook and tailored courses. Your money is being invested to find safe returns. The above are all jobs where I can hopefully secure high income and give you the risk free returns you desire.

I also have a plan B:

I have had a progressive management consulting and private equity career, I can leverage this to find a job helping international funds that want to invest in Africa. I also have options in the oil and gas space, this would further my energy and operationally focused aspirations.
Auktion
Auktion geschlossen
21 Gebote, CHF 35'000 of CHF 35'000 gefüllt
Berechne deinen nachhaltigen Ertrag
CHF 35'000
Investierter Betrag
5.0%
Zins
Dokumente
---
---
---
---
---
---
---
---
Student kontaktieren
Du musst als Investor angemeldet sein, um Studenten zu kontaktieren.
Gebot abgeben
Deine Registrierung ist noch nicht abgeschlossen. Bitte klicke auf "Als Investor registrieren" in der Navigationsleiste.
Du musst als Investor registriert sein, um ein Gebot abgeben zu können.
Sorry, aber du darfst noch nicht mitbieten!
Um mitbieten zu können, musst du als Investor registriert sein und ein aktives splend!t Konto haben.
Auktion frühzeitig beenden?
Du bist am Ziel! Investoren finden dich gut und haben den vollen Betrag deiner Auktion geboten. Gut gemacht! Beachte einfach, dass du die Chance auf bessere Gebote aufgibst, wenn du die Auktion jetzt beendest.
Du möchtest ein all-in! Gebot abgeben!
Bist du sicher, dass du dieses all-in! Gebot abgeben möchtest?
Betrag: CHF 35000.00
Zins: %
Laufzeit: 68 Monate
Auszahlungsdatum: November 2019
Du möchtest bieten...
Bist Du sicher, dass du dieses Gebot abgeben möchstest?
Betrag: CHF
Zins: %
Laufzeit: 68 Monate
Auszahlungsdatum: November 2019
Bitte passen Sie Ihre Einstellungen an
Der gewählte Zins wird zu einer negativen Rendite führen. Sie können damit kein Angebot platzieren.
Lender full filled action settings
Lender full filled action description