Abschluss Master of Arts in Politikwissenschaft
This is me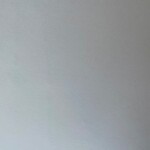 Nick name

Rahel_Lea
Age

29 years
Highest education

Universität Zürich
---
This is my Credit Motivation
Neben meinem Studium habe ich aus finanziellen Gründen stets gearbeitet und bin nun seit 3 Jahren beim International Chamber of Commerce (ICC) Switzerland zu 50% angestellt. Mein Vollzeitstudium und eine Arbeitstätigkeit unter einen Hut zu bringen ist äusserst herausfordernd. Dieser Umstand hindert mich daran, meine Fähigkeiten im Studium voll auszuschöpfen und höchste Leistungen zu erbringen. Im letzten Jahr meines Masterstudiums möchte ich mich ausschliesslich auf die Masterarbeit und meinen Abschluss fokussieren, damit ich mir die bestmöglichen Chancen auf meinem zukünftigen beruflichen Weg ebnen kann.
Das benötigte Darlehen soll meine bisherige Arbeitstätigkeit ausgleichen und meinen Lebensunterhalt finanzieren. Geplant ist eine vollständige Rückzahlung per Ende Mai 2023.
---
This is what I need
Credit amount

CHF 20'000
Maximum interest rate

3%
Start date

June 2022
Study time

12 months
Re-payment starts

June 2023
Re-payment time

12 months
Loan fully paid back

May 2024
---
This is my plan
School/University

Universität Zürich
Main field of study

Politikwissenschaft
Additional fields of study

Politikwissenschaft
Begin of study

September 2018
End of study

June 2023
Current semester

8
Plans after study

Nach Abschluss meines Masterstudiums plane ich direkt in den Arbeitsmarkt einzusteigen. Mit meinen Spezialisierungen auf Political Economy, Policy Evaluation und Development Politics kommt für mich eine Arbeitstätigkeit in diversen Bereichen in Frage - beispielsweise beim Bund (EDA, DEZA etc.), bei internationalen Organisationen, sowie auch in der Privatwirtschaft.
Auction
Auction Closed
3 bids, CHF 3'000 of CHF 20'000 filled
Calculate your sustainable return
CHF 20'000
Investment Amount
3.0%
Interest Rate
Your return (net of fees)
-
Documents
---
---
---
---
Contact Student
You have to be registered as investor to contact students.
Place bid
You need to complete the full registration first in order to place a bid. Please click on "Register as Investor"in the navigation bar.
You have to be registered as investor to place bids.
Sorry, but you can not place bids yet!
To place bids you must be registered as investor and have an active splend!t account.
Stop your auction early?
You're there! Investors like you and placed bids for the full amount you requested in your auction. Well done! Just be aware that if you stop the auction now, you will give up our chance of receiving better offers until expiry.
You are about to place an all-in! bid!
Are you sure you want to place this all-in! bid?
Amount: CHF 20000.00
Interest: %
Period: 24 Months
Payout date: June 2022
You are about to place a bid...
Are you sure to place this bid?
Amount: CHF
Interest: %
Period: 24 Months
Payout date: June 2022
Please adjust your settings
The interest rate will result a negative return and you will not be able to place bid
Lender full filled action settings
Lender full filled action description