Anfrage für Darlehen von 10000.- für 12 Monate
This is me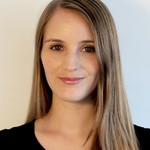 Nick name

Joeee
Age

31 years
Highest education

Universität Zürich
---
This is my Credit Motivation
Sehr geehrte Dame, sehr geehrter Herr
Aktuell befinde ich mich im letzten Jahr des Medizinstudiums, das ich September 2021 abschliessen werde. Ich habe während des gesamten Studiums teilzeit gearbeitet, um mir mein Zimmer und den übrigen Lebensunterhalt zu finanzieren. Da es nicht mehr lange dauert, bis ich mit sicherem Einkommen als Assistenzärztin arbeiten werde, würde ich mich fürs letzte Studienjahr gerne finanziell entlasten, mich aufs Studium konzentrieren und in eine Wohnung oder in ein Zimmer ziehen, wo es etwas ruhiger ist.
Voraussichtlich werde ich eine Stelle als Assistenzärztin anfangs 2022 antreten und damit zeitnah in der Lage sein, den Kredit zurückzuerstatten.
Die Umsetzung meines Antrages würde mich freuen und zu einem grossen Teil im kommenden Jahr entlasten.
---
This is what I need
Credit amount

CHF 10'000
Maximum interest rate

5%
Start date

February 2021
Study time

12 months
Re-payment starts

February 2022
Re-payment time

12 months
Loan fully paid back

January 2023
---
This is my plan
School/University

Universität Zürich
Main field of study

Humanmedizin
Additional fields of study

Humanmedizin
Begin of study

September 2013
End of study

September 2021
Current semester

11
Plans after study

Beginn einer ersten Stelle als Assistenzärztin auf der Inneren Medizin zu Beginn des nächsten Jahres.
Auction
Auction Closed
22 bids, CHF 10'000 of CHF 10'000 filled
Calculate your sustainable return
CHF 10'000
Investment Amount
4.0%
Interest Rate
Your return (net of fees)
-
Contact Student
You have to be registered as investor to contact students.
Place bid
You need to complete the full registration first in order to place a bid. Please click on "Register as Investor"in the navigation bar.
You have to be registered as investor to place bids.
Sorry, but you can not place bids yet!
To place bids you must be registered as investor and have an active splend!t account.
Stop your auction early?
You're there! Investors like you and placed bids for the full amount you requested in your auction. Well done! Just be aware that if you stop the auction now, you will give up our chance of receiving better offers until expiry.
You are about to place an all-in! bid!
Are you sure you want to place this all-in! bid?
Amount: CHF 10000.00
Interest: %
Period: 24 Months
Payout date: February 2021
You are about to place a bid...
Are you sure to place this bid?
Amount: CHF
Interest: %
Period: 24 Months
Payout date: February 2021
Please adjust your settings
The interest rate will result a negative return and you will not be able to place bid
Lender full filled action settings
Lender full filled action description