Bridge loan until graduation
This is me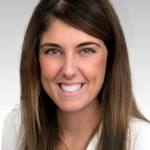 Nick name

elucc
Age

30 years
Highest education

IMD Lausanne
---
This is my Credit Motivation
I am pursuing a full time MBA program at IMD, and I would like to request for a loan to fund part of my tuition fee (total CHF 90k - which I already personally funded CHF 30k and earned a CHF 10k scholarship).
I would be using the entire loan amount for making my tuition payments in Feb-Mar 2021.
I have +6 years' experience in equity research working for multinational investment bank such as UBS and HSBC in multiple geographies (Latin America and the US). I am confident that an IMD MBA along with my previous work experience will allow me to get a post-MBA job with a salary in-line or above the IMD average (~$122k/year, with a $28k sign-on bonus). This would allow me to make the required loan payments.
If required, I would have the support of my family to help with loan re-payments.
---
This is what I need
Credit amount

CHF 40'000
Maximum interest rate

7%
Start date

March 2021
Study time

12 months
Re-payment starts

March 2022
Re-payment time

36 months
Loan fully paid back

February 2025
---
This is my plan
School/University

IMD Lausanne
Main field of study

MBA
Additional fields of study

MBA
Begin of study

December 2020
End of study

December 2021
Current semester

1
Plans after study

I will target financial and strategic roles across companies including Nestle, Roche, Philip Morris and Richemont.


I already have a network in place –since I have family leaving in Zurich. Moreover, I already connected with IMD alumni in these roles.

I also have a strong plan B :

a) Investment analyst in family office.

b) Consulting and advisory roles in Big Four.
Auction
Auction Closed
26 bids, CHF 40'000 of CHF 40'000 filled
Calculate your sustainable return
CHF 40'000
Investment Amount
5.0%
Interest Rate
Your return (net of fees)
-
Documents
---
---
---
---
---
Contact Student
You have to be registered as investor to contact students.
Place bid
You need to complete the full registration first in order to place a bid. Please click on "Register as Investor"in the navigation bar.
You have to be registered as investor to place bids.
Sorry, but you can not place bids yet!
To place bids you must be registered as investor and have an active splend!t account.
Stop your auction early?
You're there! Investors like you and placed bids for the full amount you requested in your auction. Well done! Just be aware that if you stop the auction now, you will give up our chance of receiving better offers until expiry.
You are about to place an all-in! bid!
Are you sure you want to place this all-in! bid?
Amount: CHF 40000.00
Interest: %
Period: 48 Months
Payout date: March 2021
You are about to place a bid...
Are you sure to place this bid?
Amount: CHF
Interest: %
Period: 48 Months
Payout date: March 2021
Please adjust your settings
The interest rate will result a negative return and you will not be able to place bid
Lender full filled action settings
Lender full filled action description