Bridge loan until graduation from IMD
This is me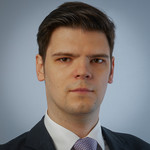 Nick name

Yaro-IMD
Age

32 years
Highest education

IMD Lausanne
What would you like to ask?

Contact Student
---
This is my Credit Motivation
Hello! My name is Yaroslav. I am an MBA Candidate at IMD in Lausanne, class of 2020. I am here with my wife Galia and my two children, Alexandra (4) and Daniel (1). We are from Canada, with Eastern European heritage, yet our children were born in Dubai.
I am doing an MBA to change my career, making it more meaningful and fullfilling. To help finance the MBA, my wife and I planned to sell our apartment in Toronto in April. However, because of COVID restrictions, the selling process got seriously delayed. Therefore, we need funds to finance our life in Lausanne and job search activities until the end of the program. The loan shall be repaid through post-MBA employment and realization of a real estate asset in Canada, my home country.
---
This is what I need
Credit amount

CHF 30'500
Maximum interest rate

7%
Start date

September 2020
Study time

7 months
Re-payment starts

April 2021
Re-payment time

30 months
Loan fully paid back

September 2023
---
This is my plan
School/University

IMD Lausanne
Main field of study

MBA
Additional fields of study

MBA
Begin of study

January 2020
End of study

December 2020
Current semester

2
Plans after study

After my MBA, I aspire to join a top-tier consulting firm or take on a Strategy or Product Management role in-house. Most importantly, I seek to join a company whose brand and mission goes beyond simply selling a product. That way, I feel inspired to put all that I have to the betterment of their business.
Auction
18 bids, CHF 25'500 of CHF 30'500 filled
Calculate your sustainable return
CHF 30'500
Investment Amount
5.0%
Interest Rate
Your return (net of fees)
-
Currently Valid Bids
investor
Amount
Interest
Submitted
hugo23
7%
14.09.2020 16:02
berryman
7%
10.09.2020 08:38
Perikles
7%
09.09.2020 08:13
DanCitizen
7%
09.09.2020 07:21
rohell
7%
08.09.2020 21:56
Celella
7%
08.09.2020 20:34
Mäcki
7%
08.09.2020 20:01
jan33
7%
08.09.2020 18:22
LenderLender
7%
08.09.2020 17:41
dehaeigen
7%
07.09.2020 15:29
Krypto
7%
02.09.2020 17:38
Superlender
7%
31.08.2020 14:11
Arishaka
7%
31.08.2020 14:00
Opossum
7%
28.08.2020 22:48
Documents
---
---
---
---
---
Contact Student
You have to be registered as investor to contact students.
Place bid
You need to complete the full registration first in order to place a bid. Please click on "Register as Investor"in the navigation bar.
You have to be registered as investor to place bids.
Sorry, but you can not place bids yet!
To place bids you must be registered as investor and have an active splend!t account.
Stop your auction early?
You're there! Investors like you and placed bids for the full amount you requested in your auction. Well done! Just be aware that if you stop the auction now, you will give up our chance of receiving better offers until expiry.
You are about to place an all-in! bid!
Are you sure you want to place this all-in! bid?
Amount: CHF 30500.00
Interest: %
Period: 37 Months
Payout date: September 2020
You are about to place a bid...
Are you sure to place this bid?
Amount: CHF
Interest: %
Period: 37 Months
Payout date: September 2020
Please adjust your settings
The interest rate will result a negative return and you will not be able to place bid
Lender full filled action settings
Lender full filled action description