Communications Director Seeking Funding
This is me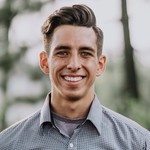 Nick name

Kyle
Age

26 years
Highest education

Università della Svizzera italiana
---
This is my Credit Motivation
My name is Evan Dingle. I'm an American working in the field as the Communications Director for a nonprofit supporting children with disabilities in Uganda (www.ekisa.org). I have 9 years of professional communications experience and have had clients such as UNICEF, professional athletes, Ugandan NGOs, and various companies in Greater Boston and NYC. I have a B.A. in English and Sociology, an undergraduate certificate in Global Health and Development Policy, and a graduate certificate in Humanitarian Communications, Advocacy, and Negotiation. I have studied in Switzerland twice, and worked in NYC, Boston, and Uganda. Feel free to connect with me on LinkedIn.
The yearly fee for the USI MSc of Communication, Management, and Health is 8,000 tuition + roughly 18,000 for living expenses. I have paid the first semester tuition of 4,000 CHF. I need a loan to cover the second semester and living expenses. My employer has invited me to continue working remotely while at USI, so I would always have a means to make payments. I also have my freelance video production business, which serves as a bonus to pay back the loan early. I have excellent credit, so you can trust an investment in me.
I've pasted the link to my video reel below so you can see the type of work that I do:
Feel free to reach out to me with any questions. I'm happy to have a Zoom call.
Best regards,
Evan
---
This is what I need
Credit amount

CHF 22'000
Maximum interest rate

6.5%
Start date

May 2021
Study time

26 months
Re-payment starts

July 2023
Re-payment time

48 months
Loan fully paid back

June 2027
---
This is my plan
School/University

Università della Svizzera italiana
Main field of study

Communication, Management, and Health
Additional fields of study

Communication, Management, and Health
Begin of study

September 2020
End of study

June 2023
Current semester

0
Plans after study

After graduating, I will see employment in Geneva, NYC, or Boston with my partner Rita, who is also on Splendit. The average salary for my current role is $90,000 in NYC, and 110,000 CHF in Geneva. My endeavor is to be the Director of Communications for UNICEF HQ one day.
Auction
Auction Closed
15 bids, CHF 22'000 of CHF 22'000 filled
Calculate your sustainable return
CHF 22'000
Investment Amount
5.0%
Interest Rate
Your return (net of fees)
-
Documents
---
---
---
Contact Student
You have to be registered as investor to contact students.
Place bid
You need to complete the full registration first in order to place a bid. Please click on "Register as Investor"in the navigation bar.
You have to be registered as investor to place bids.
Sorry, but you can not place bids yet!
To place bids you must be registered as investor and have an active splend!t account.
Stop your auction early?
You're there! Investors like you and placed bids for the full amount you requested in your auction. Well done! Just be aware that if you stop the auction now, you will give up our chance of receiving better offers until expiry.
You are about to place an all-in! bid!
Are you sure you want to place this all-in! bid?
Amount: CHF 22000.00
Interest: %
Period: 74 Months
Payout date: May 2021
You are about to place a bid...
Are you sure to place this bid?
Amount: CHF
Interest: %
Period: 74 Months
Payout date: May 2021
Please adjust your settings
The interest rate will result a negative return and you will not be able to place bid
Lender full filled action settings
Lender full filled action description