Continuing Math at Basel
This is me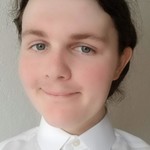 Nick name

MathPatMc
Age

25 years
Highest education

Universität Basel
What would you like to ask?

Contact Student
---
This is my Credit Motivation
I am a mathematics student at the University of Basel. Having just successfully completed my first year, I'm now looking to continue my studies into the new school year starting in September. Mathematics has always been a passion for me, and I'm thrilled to be able to pursue it in an academic setting. It has been a great experience so far, and there is even more exciting learning material on the horizon. Unibas has been excellent as well, with strong teaching staff and a well made curriculum.
For the first year, I used my own personal savings from having previously worked as a software engineer. During the next year, these savings will continue to be one source of funding. In addition to this, a loan would allow more flexibility and security while continuing my degree path. More specifically, it will help cover expenses such as rent, food, transportation, and university tuition.
---
This is what I need
Credit amount

CHF 20'000
Maximum interest rate

8%
Start date

July 2020
Study time

36 months
Re-payment starts

July 2023
Re-payment time

36 months
Loan fully paid back

June 2026
---
This is my plan
School/University

Universität Basel
Main field of study

Mathematics
Additional fields of study

Mathematics
Begin of study

August 2019
End of study

June 2023
Current semester

3
Plans after study

This degree path will lead into potential careers in in demand fieldsm such as financial modelling or data science. This, in addition to possibilities in consulting, will form the basis on which the loan will be repaid. Beyond this, there are also possibilities in research, and many other future opportunities that this opens doors to.
Auction
13 bids, CHF 18'500 of CHF 20'000 filled
Calculate your sustainable return
CHF 20'000
Investment Amount
6.0%
Interest Rate
Your return (net of fees)
-
Currently Valid Bids
investor
Amount
Interest
Submitted
Arishaka
7.5%
07.07.2020 14:24
Krypto
7.5%
04.07.2020 14:59
philantrofinancier
8%
08.07.2020 10:20
philantrofinancier
8%
06.07.2020 11:53
Superlender
8%
06.07.2020 00:36
rohell
8%
03.07.2020 12:35
dehaeigen
8%
29.06.2020 09:55
Arishaka
8%
27.06.2020 15:27
Contact Student
You have to be registered as investor to contact students.
Place bid
You need to complete the full registration first in order to place a bid. Please click on "Register as Investor"in the navigation bar.
You have to be registered as investor to place bids.
Sorry, but you can not place bids yet!
To place bids you must be registered as investor and have an active splend!t account.
Stop your auction early?
You're there! Investors like you and placed bids for the full amount you requested in your auction. Well done! Just be aware that if you stop the auction now, you will give up our chance of receiving better offers until expiry.
You are about to place an all-in! bid!
Are you sure you want to place this all-in! bid?
Amount: CHF 20000.00
Interest: %
Period: 72 Months
Payout date: July 2020
You are about to place a bid...
Are you sure to place this bid?
Amount: CHF
Interest: %
Period: 72 Months
Payout date: July 2020
Please adjust your settings
The interest rate will result a negative return and you will not be able to place bid
Lender full filled action settings
Lender full filled action description