Current IMD MBA - One step closer to a career milestone!
This is me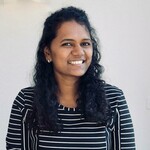 Nick name

Lav_IMD_MBA
Age

30 years
Highest education

IMD Lausanne
---
This is my Credit Motivation
I'm a current MBA candidate at IMD Business School. I'm looking for a bridging loan to cover my expenses till the end of this year.
Getting into IMD was a dream-come-true moment for me. Half way into the program, I can say it was a rollercoaster of experiences with numerous learning opportunities. Especially learning from and with a group as diverse as us (39 nationalities and ~800 years of cumulative experience) has enabled me to push my boundaries and enhance my leadership skills.
---
This is what I need
Credit amount

CHF 10'000
Maximum interest rate

5.5%
Start date

August 2022
Study time

13 months
Re-payment starts

September 2023
Re-payment time

36 months
Loan fully paid back

August 2026
---
This is my plan
School/University

IMD Lausanne
Main field of study

MBA
Additional fields of study

MBA
Begin of study

December 2021
End of study

December 2022
Current semester

3
Plans after study

Now, the time is ripe for the next step in my career post MBA. With a rich 7+ years experience in strategy consulting and expertise in healthcare combined with an immense value add from IMD MBA, I'm witnessing a great amount of interest from various recruiters in Switzerland and Europe. Thus, I'm confident that I will have my dream job in the next few months.

If you have any queries, please feel free to reach out to me at lavanya.tatikonda@mba2022.imd.org

FYI: IMD MBA median base salary is USD 127K + 37K sign-on bonus (as per 2020 estimates)
Auction
Auction Closed
9 bids, CHF 10'000 of CHF 10'000 filled
Calculate your sustainable return
CHF 10'000
Investment Amount
5.0%
Interest Rate
Your return (net of fees)
-
Contact Student
You have to be registered as investor to contact students.
Place bid
You need to complete the full registration first in order to place a bid. Please click on "Register as Investor"in the navigation bar.
You have to be registered as investor to place bids.
Sorry, but you can not place bids yet!
To place bids you must be registered as investor and have an active splend!t account.
Stop your auction early?
You're there! Investors like you and placed bids for the full amount you requested in your auction. Well done! Just be aware that if you stop the auction now, you will give up our chance of receiving better offers until expiry.
You are about to place an all-in! bid!
Are you sure you want to place this all-in! bid?
Amount: CHF 10000.00
Interest: %
Period: 49 Months
Payout date: August 2022
You are about to place a bid...
Are you sure to place this bid?
Amount: CHF
Interest: %
Period: 49 Months
Payout date: August 2022
Please adjust your settings
The interest rate will result a negative return and you will not be able to place bid
Lender full filled action settings
Lender full filled action description