Driven St Gallen MBA Student Looking for Loan
This is me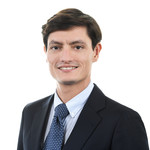 Nick name

JVT
Age

34 years
Highest education

University of St. Gallen
---
This is my Credit Motivation
After working for +3 years in the Fast Paced Consumer Goods Industry in Colombia, I have decided its time to advance in my career in new corporate ventures.
Looking for more stability in Switzerland and fullfilment in a more global working environment, I have decided to study an MBA in the University of St. Gallen, very well known for its placement of MBA's in the job market.
With help of my family I have paid half of my complete studies and managed to cover monthly expenses for the first three months of my stay. I have also been granted a scholarship from the University which leaves me with a 25% of total tutition expense balance to pay by the end of 2018.
With your help I can pay this balance (10,000 CHF) and receive enough to cover for my living expenses for the following 10 months, which I have estimated at +2,000 CHF per month.
Many thanks in advance.
---
This is what I need
Credit amount

CHF 25'000
Maximum interest rate

7.5%
Start date

January 2019
Study time

12 months
Re-payment starts

January 2020
Re-payment time

36 months
Loan fully paid back

December 2022
---
This is my plan
School/University

University of St. Gallen
Main field of study

Full-time MBA Programme
Additional fields of study

Full-time MBA Programme
Begin of study

September 2018
End of study

August 2019
Current semester

1
Plans after study

After finishing my current studies I plan to work in Switzerland for at least 5 years in the Fast Moving Consumer Goods industry in a job preferably related to Supply Chain Manager or in Operations.
Auction
Auction Closed
17 bids, CHF 25'000 of CHF 25'000 filled
Calculate your sustainable return
CHF 25'000
Investment Amount
5.0%
Interest Rate
Your return (net of fees)
-
Contact Student
You have to be registered as investor to contact students.
Place bid
You need to complete the full registration first in order to place a bid. Please click on "Register as Investor"in the navigation bar.
You have to be registered as investor to place bids.
Sorry, but you can not place bids yet!
To place bids you must be registered as investor and have an active splend!t account.
Stop your auction early?
You're there! Investors like you and placed bids for the full amount you requested in your auction. Well done! Just be aware that if you stop the auction now, you will give up our chance of receiving better offers until expiry.
You are about to place an all-in! bid!
Are you sure you want to place this all-in! bid?
Amount: CHF 25000.00
Interest: %
Period: 48 Months
Payout date: January 2019
You are about to place a bid...
Are you sure to place this bid?
Amount: CHF
Interest: %
Period: 48 Months
Payout date: January 2019
Please adjust your settings
The interest rate will result a negative return and you will not be able to place bid
Lender full filled action settings
Lender full filled action description