EHL Student Credit Request!
This is me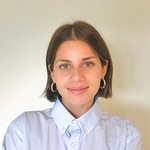 Nick name

ang.p
Age

26 years
Highest education

EHL - Ecole hôtelière de Lausanne
---
This is my Credit Motivation

Dear Investors,

I strongly believe that diving into different fields and fusing together the acquired knowledge is an effective way to create valuable competencies and think differently in today's chaotic world. With this mentality, I see my degree in Education Sciences, my knowledge for music and fashion, my passion for cooking and my strong work experience in general management and event organization roles, all combined, as an asset which together with the EHL Culinary & Restaurant Management program will enable me to have my dream job.

This journey towards EHL started though your investments from my previous Splendit auction of CHF 24k (https://splendit.ch/auction/some-help-to-achieve-my-dream-); your trust enabled me to accept the EHL offer and finally fully pay my degree of CHF 30k by adding CHF 6k from my personal savings; during this period I have also fully funded my personal expenses though my own savings.

However, during my planning for the year I took into account that the EHL foundation would provide me with the additional funds needed which were justified based on my financial situation. Nevertheless, due to COVID-19, the foundation substantially reduced the money it distributed and thus the funds that I used for the program and living expanses during the first half of the year will not be replaced from the foundation.

Expecting to start my internship the next month and until I am payed with a full salary by January 2022 I will need your help in order to fund the high cost of living in Switzerland.

Reminding you the strength of EHL and to ensure that your investment is secured I will mention the following: I maintain a simple lifestyle meaning that I have very few expenses, I am a hard working individual who financed all living costs in my undergraduate studies by working, after graduation I will focus on aggressively paying back the loan on a shorter time frame, EHL is ranked #1 globally and Switzerland is the epicenter of the hospitality industry. All these factors combined with my work experience in managerial roles and education background, will help me find a high paying job in Switzerland in which the hospitality sector averages CHF ~85,000 salaries.

What I offer you in return for your support is a 6.5% interest rate, 100% payment on time and a quick repayment. Take this opportunity to make an easy return and invest now!


---
This is what I need
Credit amount

CHF 16'000
Maximum interest rate

6.5%
Start date

August 2021
Study time

10 months
Re-payment starts

June 2022
Re-payment time

32 months
Loan fully paid back

January 2025
---
This is my plan
School/University

EHL - Ecole hôtelière de Lausanne
Main field of study

Culinary & Restaurant Management
Additional fields of study

Culinary & Restaurant Management
Begin of study

December 2020
End of study

February 2022
Current semester

1
Plans after study

Upon graduating from EHL and having expanded my knowledge, network and skills through the program, I aspire to secure a position in an established corporation and gain international exposure. This short to medium-term objective could be fulfilled with an event coordination role but I am equally excited to explore other opportunities in the hospitality industry in Switzerland.

After gaining more experience and refining my business and culinary skills, my longer-term goal is to establish an event management company with an in-house catering department working alongside amazing people. Τhis company will allow me to grow faster, to be increasingly more independent and to lead a team of creative people.
Auction
Auction Closed
6 bids, CHF 16'000 of CHF 16'000 filled
Calculate your sustainable return
CHF 16'000
Investment Amount
5.0%
Interest Rate
Your return (net of fees)
-
Documents
---
---
---
---
---
Contact Student
You have to be registered as investor to contact students.
Place bid
You need to complete the full registration first in order to place a bid. Please click on "Register as Investor"in the navigation bar.
You have to be registered as investor to place bids.
Sorry, but you can not place bids yet!
To place bids you must be registered as investor and have an active splend!t account.
Stop your auction early?
You're there! Investors like you and placed bids for the full amount you requested in your auction. Well done! Just be aware that if you stop the auction now, you will give up our chance of receiving better offers until expiry.
You are about to place an all-in! bid!
Are you sure you want to place this all-in! bid?
Amount: CHF 16000.00
Interest: %
Period: 42 Months
Payout date: August 2021
You are about to place a bid...
Are you sure to place this bid?
Amount: CHF
Interest: %
Period: 42 Months
Payout date: August 2021
Please adjust your settings
The interest rate will result a negative return and you will not be able to place bid
Lender full filled action settings
Lender full filled action description