ETH Master in Statistics Student searching for aid :)
This is me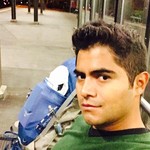 Nick name

FastStatistiker
Age

31 years
Highest education

ETH Zürich
---
This is my Credit Motivation
Hallo. My name is Arturo and at the moment I am an Student at the ETH in Zürich. I am enrolled in the Master in Statistik! - My passion are the computers and data. You know, numbers never lie :-)
Before starting with the Master I worked as an electrical engineer at Swissgrid , the company resposible for the electricity in whole switzerland. My Task was to prevent blackouts for example, a very important task with a lot of responsability. After some years I decided to start with a new challenge, and so I started with my Master in Zürich.
I just finished with my Master Tesis (mark 5, max. 6), which was a project to analyze data from a hospital using Machine Learning. These are a bunch of new techniques, where the computer learns to solve a difficult task. In my case, to predict deseases.
About my financial situation: I took a loan of 50k from a bank before starting with the Master. I have been also paying it regularly since day one, and at the moment I have to pay still around 30k. I will finish my Master degree in March 2018, in around 6 months. And Afterwards I will start looking for a job. Hence I am looking for a loan of 45k. I will use 30k to refinance the bank loan, since I consider that I could try to save some money given the possible difference in the interest rate (Bank loan has an interest rate of 10%+). The remaining 15k I will use it to cover some of my expenses in the coming months until I finish the Master and for the time that it takes me to find a Job.
In the meantime, until I finish with the master, I am also working, as a "Nachhilfelehrer" for mathematics for a couple of hours a week. I am also about to take a position at ETH until I finish the master as Research assistant 20%.
Splendit admin: For data protection reasons, Arturo has decided to not publicly display his performance report from ETH. On average the performance report shows a mark of > 5 (max. 6). Contact Arturo for details.
---
This is what I need
Credit amount

CHF 25'000
Maximum interest rate

7%
Start date

November 2017
Study time

18 months
Re-payment starts

May 2019
Re-payment time

30 months
Loan fully paid back

October 2021
---
This is my plan
School/University

ETH Zürich
Main field of study

Mathematik
Additional fields of study

Mathematik
Begin of study

September 2015
End of study

February 2018
Current semester

5
Plans after study

Right after I finish with the Master, I plan to find a job. I am sure that this will not be a problem. Since I have already worked before (5 years as an electrical engineer) and now with a Master degree from the ETH in Statistics the chances are very high, that in no time I will have a position. The companies where I could work after I get my diploma are in the insurance sector, banking, or startups dedicated to data analysis.
Auction
Auction Closed
23 bids, CHF 25'000 of CHF 25'000 filled
Calculate your sustainable return
CHF 25'000
Investment Amount
5.0%
Interest Rate
Your return (net of fees)
-
Documents
---
---
---
---
Contact Student
You have to be registered as investor to contact students.
Place bid
You need to complete the full registration first in order to place a bid. Please click on "Register as Investor"in the navigation bar.
You have to be registered as investor to place bids.
Sorry, but you can not place bids yet!
To place bids you must be registered as investor and have an active splend!t account.
Stop your auction early?
You're there! Investors like you and placed bids for the full amount you requested in your auction. Well done! Just be aware that if you stop the auction now, you will give up our chance of receiving better offers until expiry.
You are about to place an all-in! bid!
Are you sure you want to place this all-in! bid?
Amount: CHF 25000.00
Interest: %
Period: 48 Months
Payout date: November 2017
You are about to place a bid...
Are you sure to place this bid?
Amount: CHF
Interest: %
Period: 48 Months
Payout date: November 2017
Please adjust your settings
The interest rate will result a negative return and you will not be able to place bid
Lender full filled action settings
Lender full filled action description