Full-Time MBA @University of St.Gallen - A once-in-a-lifetime opportunity!
This is me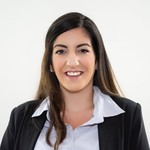 Nick name

St.gallen
Age

28 years
Highest education

University of St. Gallen
---
This is my Credit Motivation
My name is Shahar and I am a 28-year-old female originally from Israel, living in Switzerland for the last three years. I have worked as a Business developer at BOSCH until now and recently got accepted to University of St. Gallen for the full-time MBA program.
Over the last three year I learned to appreciate what Switzerland offers in terms of education and development. In order to make full use of opportunity I realized that I need to educate myself further. The full-time MBA program at University of St. Gallen will provide me with the necessary professional and networking skills.
I am a career oriented person and worked since the age of 16. Even during my bachelor studies I managed to work for a software company within quality assurance. I am a very motivated person and learned German in a short timespan in order to communicate and feel integrated in Switzerland. Furthermore, I am a very responsible person, who knows how to lead people - things I have learned in my mandatory military service back in Israel.

My parents were able to finance part of my studies but I still need additional funds to fully cover the program costs. The raised funds through splendit will be paid out directly to University of St. Gallen.

I appreciate your investment consideration and will do my best to pay back the loan on time.

---
This is what I need
Credit amount

CHF 32'000
Maximum interest rate

6%
Start date

September 2019
Study time

18 months
Re-payment starts

March 2021
Re-payment time

24 months
Loan fully paid back

February 2023
---
This is my plan
School/University

University of St. Gallen
Main field of study

MBA
Additional fields of study

MBA
Begin of study

September 2019
End of study

August 2020
Current semester

2
Plans after study

After completing my MBA, I would like to join a medium- to large-sized organization within a strategic or business developing department. I am looking forward to getting a hands-on experience in various aspects such as strategic business decisions, M&A and analyzing business environment. A thorough exposure on these subjects would prepare me in becoming a great leader and department head eventually.
Auction
Auction Closed
25 bids, CHF 32'000 of CHF 32'000 filled
Calculate your sustainable return
CHF 32'000
Investment Amount
5.0%
Interest Rate
Your return (net of fees)
-
Contact Student
You have to be registered as investor to contact students.
Place bid
You need to complete the full registration first in order to place a bid. Please click on "Register as Investor"in the navigation bar.
You have to be registered as investor to place bids.
Sorry, but you can not place bids yet!
To place bids you must be registered as investor and have an active splend!t account.
Stop your auction early?
You're there! Investors like you and placed bids for the full amount you requested in your auction. Well done! Just be aware that if you stop the auction now, you will give up our chance of receiving better offers until expiry.
You are about to place an all-in! bid!
Are you sure you want to place this all-in! bid?
Amount: CHF 32000.00
Interest: %
Period: 42 Months
Payout date: September 2019
You are about to place a bid...
Are you sure to place this bid?
Amount: CHF
Interest: %
Period: 42 Months
Payout date: September 2019
Please adjust your settings
The interest rate will result a negative return and you will not be able to place bid
Lender full filled action settings
Lender full filled action description