Funding my MBA journey - University of St. Gallen
This is me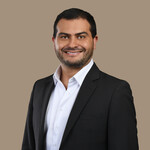 Nick name

JuanEs
Age

36 years
Highest education

University of St. Gallen
What would you like to ask?

Contact Student
---
This is my Credit Motivation
Dear investor,
I am a St. Gallen University MBA candidate 2023. There are some months left to finish my study. However, due to the high living costs in Switzerland and significant devaluation of my currency, which has impacted my savings, I am seeking to fund my MBA journey.
My experience in the finance and investment banking industry has provided me with valuable skills, strong work ethic, a dedication to my career, and an unwavering commitment to excellence. As an MBA student, I have the opportunity to further enhance my skills and knowledge, and to develop new insights and perspectives that will enable me to succeed in a dynamic and rapidly evolving business environment. I hold a double program Bachelor Degree in Industrial Enginering and Economics.
I am confident that the investment in my education will pay dividends for years to come, both in terms of personal growth and professional success.
If you have any questions, please reach me at juan.espitia@student.unisg.ch!
Thank you for your support!
Best,
Juan Espitia
---
This is what I need
Credit amount

CHF 35'000
Maximum interest rate

8%
Start date

June 2023
Study time

9 months
Re-payment starts

March 2024
Re-payment time

48 months
Loan fully paid back

February 2028
---
This is my plan
School/University

University of St. Gallen
Main field of study

MBA
Additional fields of study

MBA
Begin of study

September 2022
End of study

August 2023
Current semester

1
Plans after study

With keen experience in finance and investment banking, I plan to pursue a position in a private equity fund, investment bank or impact invest fund after completed the MBA. I am also considering relevant opportunities in the financial planning and strategic departments of multinationational companies such as ABB, LKQ or Lonza.

I am highly positive about the potential job opportunities available to me in Switzerland, given the strong demand for professionals with expertise in valuation and M&A.
Auction
9 bids, CHF 12'500 of CHF 35'000 filled
Calculate your sustainable return
CHF 35'000
Investment Amount
6.0%
Interest Rate
Your return (net of fees)
-
Currently Valid Bids
investor
Amount
Interest
Submitted
Starking
8%
20.05.2023 16:51
Schnipsel68
8%
17.05.2023 19:53
Jellyfish
8%
13.05.2023 08:42
Kottke
8%
09.05.2023 08:28
Opossum
8%
07.05.2023 00:02
Superlender
8%
06.05.2023 17:49
berryman
8%
06.05.2023 11:32
Contact Student
You have to be registered as investor to contact students.
Place bid
You need to complete the full registration first in order to place a bid. Please click on "Register as Investor"in the navigation bar.
You have to be registered as investor to place bids.
Sorry, but you can not place bids yet!
To place bids you must be registered as investor and have an active splend!t account.
Stop your auction early?
You're there! Investors like you and placed bids for the full amount you requested in your auction. Well done! Just be aware that if you stop the auction now, you will give up our chance of receiving better offers until expiry.
You are about to place an all-in! bid!
Are you sure you want to place this all-in! bid?
Amount: CHF 35000.00
Interest: %
Period: 57 Months
Payout date: June 2023
You are about to place a bid...
Are you sure to place this bid?
Amount: CHF
Interest: %
Period: 57 Months
Payout date: June 2023
Please adjust your settings
The interest rate will result a negative return and you will not be able to place bid
Lender full filled action settings
Lender full filled action description