Future Statistician searching for a loan
This is me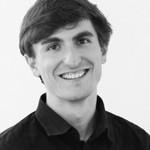 Nick name

Bubi
Age

28 years
Highest education

University Zurich
---
This is my Credit Motivation
I'm studying part-time at the university of Zurich. Currently finishing up my BSc in Earth Science and this Autumn starting a MSc in Biostatistics.
I have been financially independent for the past few years thanks to part-time work. Now I would like to finish up my accademic education as fast as possible and increase my study pensum to around 80%. To compensate against the lack of income and be able to afford a living in Switzerland I'd like to bridge my financing gap with a loan for the next two years.
Comment Splendit: The student is not registered in ZEK (has no running consumer loan in Switzerland).
---
This is what I need
Credit amount

CHF 30'000
Maximum interest rate

6%
Start date

May 2019
Study time

24 months
Re-payment starts

May 2021
Re-payment time

24 months
Loan fully paid back

April 2023
---
This is my plan
School/University

University Zurich
Main field of study

Earth Science/Biostatistics
Additional fields of study

Earth Science/Biostatistics
Begin of study

September 2013
End of study

February 2021
Current semester

12
Plans after study

Currently I got a permanent contract at a Swiss Life Science firm where I intend to continue to work during my masters (20-30%) - actually in the probation period at the moment,.. but pretty sure it'll work out:).

After I finished my MSc in Biostatistics I intend to either stay in Life Science or go into the Financial Industry (in which I have worked previously).

I've also been involved in several startups in the past few years and have gained extensive work experience in developing countries (in various fields such as renewable energies, tourism and agriculuture/aquaculture).

In the long term I've the vision to build something up in the Sustainable Finance Industry (specifically: An Investment Fund/Holding Company to invest in sustainable aquaculture businesses all over the world).
Auction
Auction Closed
16 bids, CHF 30'000 of CHF 30'000 filled
Calculate your sustainable return
CHF 30'000
Investment Amount
5.0%
Interest Rate
Your return (net of fees)
-
Contact Student
You have to be registered as investor to contact students.
Place bid
You need to complete the full registration first in order to place a bid. Please click on "Register as Investor"in the navigation bar.
You have to be registered as investor to place bids.
Sorry, but you can not place bids yet!
To place bids you must be registered as investor and have an active splend!t account.
Stop your auction early?
You're there! Investors like you and placed bids for the full amount you requested in your auction. Well done! Just be aware that if you stop the auction now, you will give up our chance of receiving better offers until expiry.
You are about to place an all-in! bid!
Are you sure you want to place this all-in! bid?
Amount: CHF 30000.00
Interest: %
Period: 48 Months
Payout date: May 2019
You are about to place a bid...
Are you sure to place this bid?
Amount: CHF
Interest: %
Period: 48 Months
Payout date: May 2019
Please adjust your settings
The interest rate will result a negative return and you will not be able to place bid
Lender full filled action settings
Lender full filled action description