Help innovative M.Sc. engineer become a global CTO
This is me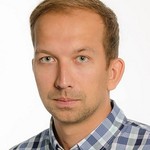 Nick name

pagani
Age

31 years
Highest education

University of St. Gallen
---
This is my Credit Motivation
Dear ladies and gentlemen,
I am a passionate and motivated engineer working for a global tech company within electric power industry. Citizen of two countries. Constantly looking for professional self-development and broadening of horizons. Support my passion to a sustainable world's footprint and help developing business acumen to become a global CTO.
Being accepted to one of the leading European business schools is a lifetime opportunity, which no one should ever miss. MBA at HSG is a logical step in fulfilling my career and life aspirations. I am extremely thrilled to proceed with an international career in the exciting global world of business.
I will be able to cover around 45% of total expenses throughout the study year. The loan is considered to cover remaining tuition fees, since I am going to use my personal savings for living and private expenses while in Switzerland. Therefore, the loan will be paid directly to HSG.
Similarly, I have an impeccable credit history with none of the payments being missed, neither in Sweden nor in Estonia. In return of your indispensible support of a highly responsible and disciplined person, I guarantee that paying back the loan will be my top priority and in the shortest time possible.
I am grateful for your attention and I would be enormously thankful for your investment.
---
This is what I need
Credit amount

CHF 38'000
Maximum interest rate

7.5%
Start date

August 2018
Study time

18 months
Re-payment starts

February 2020
Re-payment time

36 months
Loan fully paid back

January 2023
---
This is my plan
School/University

University of St. Gallen
Main field of study

Full-time MBA Programme
Additional fields of study

Full-time MBA Programme
Begin of study

September 2018
End of study

August 2019
Current semester

1
Plans after study

After successfully completed MBA program, I would like to start working either as a development manager in big tech company like my present one or as a management consultant in one of the MBB here in Switzerland or somewhere in Europe. However, I would prefer to stay in vibrant and mountainous Switzerland, where global business tackles the status quo on everyday basis.
Auction
Auction Closed
14 bids, CHF 38'000 of CHF 38'000 filled
Calculate your sustainable return
CHF 38'000
Investment Amount
5.0%
Interest Rate
Your return (net of fees)
-
Documents
---
---
---
---
Contact Student
You have to be registered as investor to contact students.
Place bid
You need to complete the full registration first in order to place a bid. Please click on "Register as Investor"in the navigation bar.
You have to be registered as investor to place bids.
Sorry, but you can not place bids yet!
To place bids you must be registered as investor and have an active splend!t account.
Stop your auction early?
You're there! Investors like you and placed bids for the full amount you requested in your auction. Well done! Just be aware that if you stop the auction now, you will give up our chance of receiving better offers until expiry.
You are about to place an all-in! bid!
Are you sure you want to place this all-in! bid?
Amount: CHF 38000.00
Interest: %
Period: 54 Months
Payout date: August 2018
You are about to place a bid...
Are you sure to place this bid?
Amount: CHF
Interest: %
Period: 54 Months
Payout date: August 2018
Please adjust your settings
The interest rate will result a negative return and you will not be able to place bid
Lender full filled action settings
Lender full filled action description