Help me finance my MBA at IMD Lausanne
This is me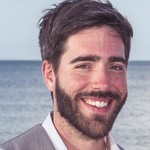 Nick name

Milton
Age

35 years
Highest education

IMD Lausanne
---
This is my Credit Motivation
I am a renewable energy business development project manager at AES Argentina. During the last two years I have helped the company develop and start building its first two wind farms in South America. To reach these goals I have led cross-functional multicultural teams by hard working but also by creating a pleasant environment. I perform stand up comedy in my free time and I like using humor to connect with coworkers.
As Argentina is facing financial and economic difficulties once again, the company has determined to slow down the pace of investments and reduce the number of projects. In this context I have decided that the best for my professional growth is to pursue an MBA abroad in a world elite institution such as IMD. With Splendit I hope to reach this goal. The total tuition at IMD is CHF 85,000. I have self-funded plus family help for CHF 55,000. I have been awarded a CHF 10,000 IMD Scholarship. My request for loan of CHF 20,000 is to cover the remaining tuition fee.
The funds from Splendit will go directly to IMD.
I believe that at this moment in my life I have reached a balance of work experience, academic training and professional and personal maturity that will allow me to get the most of this educational project. I consider that there are few experiences that can nourish both mind and soul and leaving my country and culture to be part of a different one is definitely one of them.
---
This is what I need
Credit amount

CHF 5'500
Maximum interest rate

7%
Start date

December 2019
Study time

15 months
Re-payment starts

March 2021
Re-payment time

36 months
Loan fully paid back

February 2024
---
This is my plan
School/University

IMD Lausanne
Main field of study

MBA
Additional fields of study

MBA
Begin of study

January 2020
End of study

December 2020
Current semester

0
Plans after study

I have 10 years of experience in the energy industry in Argentina. I plan to use the skills I will learn from the MBA at IMD to access international job opportunities.
Auction
Auction Closed
33 bids, CHF 5'500 of CHF 5'500 filled
Calculate your sustainable return
CHF 5'500
Investment Amount
5.0%
Interest Rate
Your return (net of fees)
-
Contact Student
You have to be registered as investor to contact students.
Place bid
You need to complete the full registration first in order to place a bid. Please click on "Register as Investor"in the navigation bar.
You have to be registered as investor to place bids.
Sorry, but you can not place bids yet!
To place bids you must be registered as investor and have an active splend!t account.
Stop your auction early?
You're there! Investors like you and placed bids for the full amount you requested in your auction. Well done! Just be aware that if you stop the auction now, you will give up our chance of receiving better offers until expiry.
You are about to place an all-in! bid!
Are you sure you want to place this all-in! bid?
Amount: CHF 5500.00
Interest: %
Period: 51 Months
Payout date: December 2019
You are about to place a bid...
Are you sure to place this bid?
Amount: CHF
Interest: %
Period: 51 Months
Payout date: December 2019
Please adjust your settings
The interest rate will result a negative return and you will not be able to place bid
Lender full filled action settings
Lender full filled action description