Help me finance my MBA at IMD Lausanne
This is me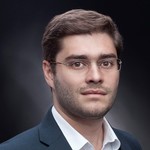 Nick name

Pedro Bogado
Age

33 years
Highest education

IMD Lausanne
---
This is my Credit Motivation
My name is Pedro Bogado, a 32 years old Brazilian/Portuguese citizen. I graduated as a Mechanical Engineer in the Fluminense Federal University of Rio de Janeiro.
Throughout my career, I had a cross-functional experience that equipped me with a broad business perspective and a steady career progression (Ranked among the top 2% executives, out of 1,200, and elected as a HIPO (high potential) employee in 2016s, 2017s and 2018s performance annual review).
Indeed, I've worked in a turnaround with McKinsey&Company for 2 years as a Project Manager, developing my communication and problem-solving skills and experienced the world's biggest corporate crisis ("Car Wash Operation") in developing the company's strategy alongside the CEO as a Corporate Strategy Manager.
Nonetheless, I felt I needed to expand my horizons and challenge myself, so I decided to pursue an MBA in a world elite institution such as IMD. With Splendit I hope to reach this goal!
I proudly share that I was admitted with CHF 15'000 Scholarship. The total tuition at IMD is CHF 85,000 and I have self-funded for CHF 45,000. My request for loan of CHF 25,000 is to cover the remaining tuition fee.
I plan to move into a stable high income career to ensure your investment. The funds will be paid directly to IMD.
---
This is what I need
Credit amount

CHF 25'000
Maximum interest rate

6.5%
Start date

March 2020
Study time

15 months
Re-payment starts

June 2021
Re-payment time

48 months
Loan fully paid back

May 2025
---
This is my plan
School/University

IMD Lausanne
Main field of study

MBA
Additional fields of study

MBA
Begin of study

January 2020
End of study

December 2020
Current semester

1
Plans after study

I have 6 years experience in strategy, consulting, operations and project management across different industries and private equity sector. I plan to use the skills I will learn from the MBA at IMD to access international job opportunities in a leadership position.
Auction
Auction Closed
32 bids, CHF 25'000 of CHF 25'000 filled
Calculate your sustainable return
CHF 25'000
Investment Amount
5.0%
Interest Rate
Your return (net of fees)
-
Documents
---
---
---
---
Contact Student
You have to be registered as investor to contact students.
Place bid
You need to complete the full registration first in order to place a bid. Please click on "Register as Investor"in the navigation bar.
You have to be registered as investor to place bids.
Sorry, but you can not place bids yet!
To place bids you must be registered as investor and have an active splend!t account.
Stop your auction early?
You're there! Investors like you and placed bids for the full amount you requested in your auction. Well done! Just be aware that if you stop the auction now, you will give up our chance of receiving better offers until expiry.
You are about to place an all-in! bid!
Are you sure you want to place this all-in! bid?
Amount: CHF 25000.00
Interest: %
Period: 63 Months
Payout date: March 2020
You are about to place a bid...
Are you sure to place this bid?
Amount: CHF
Interest: %
Period: 63 Months
Payout date: March 2020
Please adjust your settings
The interest rate will result a negative return and you will not be able to place bid
Lender full filled action settings
Lender full filled action description