Help me fund my MBA at IMD Lausanne
This is me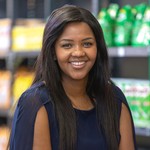 Nick name

Nunu
Age

32 years
Highest education

IMD Lausanne
---
This is my Credit Motivation
I currently work as a Category Marketing Manager for the number one FMCG company in the world Nestlé within the confectionery department. I am hard working and very driven individual. I love my job and enjoy the everyday challenges of being part of a team that develops exciting stratagies and innovation which contribute to making consumers lives better.
I want to achieve my dream of completing my EMBA from IMD business school and I see this as my greatest motivation and perfect challenge for me to grow and challege myself. With Splendit I hope to finally reach this goal. The funds from splendit go directly to the IMD.
I would like to pay the required balance of my fees so that I can work towards to my goal. I look forward and would appreciate every contribution and thank you very much for your support!
---
This is what I need
Credit amount

CHF 7'500
Maximum interest rate

8%
Start date

July 2019
Study time

12 months
Re-payment starts

July 2020
Re-payment time

24 months
Loan fully paid back

June 2022
---
This is my plan
School/University

IMD Lausanne
Main field of study

EMBA
Additional fields of study

EMBA
Begin of study

August 2019
End of study

November 2020
Current semester

3
Plans after study

I plan to use the skills I have learnt from the EMBA to further develop within my role at Nestlé and to be a better leader for those reporting to me. I will be working towards growing into a executive managerial role.
Auction
Auction Closed
22 bids, CHF 7'500 of CHF 7'500 filled
Calculate your sustainable return
CHF 7'500
Investment Amount
6.0%
Interest Rate
Your return (net of fees)
-
Contact Student
You have to be registered as investor to contact students.
Place bid
You need to complete the full registration first in order to place a bid. Please click on "Register as Investor"in the navigation bar.
You have to be registered as investor to place bids.
Sorry, but you can not place bids yet!
To place bids you must be registered as investor and have an active splend!t account.
Stop your auction early?
You're there! Investors like you and placed bids for the full amount you requested in your auction. Well done! Just be aware that if you stop the auction now, you will give up our chance of receiving better offers until expiry.
You are about to place an all-in! bid!
Are you sure you want to place this all-in! bid?
Amount: CHF 7500.00
Interest: %
Period: 36 Months
Payout date: July 2019
You are about to place a bid...
Are you sure to place this bid?
Amount: CHF
Interest: %
Period: 36 Months
Payout date: July 2019
Please adjust your settings
The interest rate will result a negative return and you will not be able to place bid
Lender full filled action settings
Lender full filled action description