Help me to further my education
This is me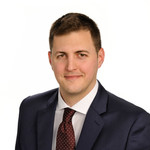 Nick name

FK
Age

35 years
Highest education

Imperial College
---
This is my Credit Motivation
Hello!
I have been accepted into the Global MBA program at Imperial College. While I will be tapping into personal savings to cover the costs, I am hoping to find investors to assist me with the payment of the tuition fees.
On offer: 6% interest and my eternal gratitude.
My previous master (MSC Digital Marketing) was completed with distinction in autumn 2018, and I managed to pay for it on my own.
The fee is £36,500 (CHF 46'350), and I am hoping to find investors to support me with a loan for 22'000 CHF (£17,500). I paid £1,800 to secure my place and will be paying the remaining amount with my savings (proof of savings available on demand).
I am happy to meet/call any potential investor and answer any relevant question.
Thank you!
Best,
Florian
Comment Splendit: We have checked the applicatant's status in ZEK. He has no other running loans in Switzerland.
---
This is what I need
Credit amount

CHF 22'000
Maximum interest rate

6%
Start date

August 2019
Study time

24 months
Re-payment starts

August 2021
Re-payment time

24 months
Loan fully paid back

July 2023
---
This is my plan
School/University

Imperial College
Main field of study

MBA
Additional fields of study

MBA
Begin of study

September 2019
End of study

September 2021
Current semester

4
Plans after study

I am overseeing D2C activities in EMEA for a $1.5B CPG company, and I want to learn more about finance, management, technology and logistics.

There is a lot going on in the field of digital and I see the MBA as an ideal way to increase my contribution in the future.

I expect to remain with the same employer once my studies have ended, but given the school's reputation and active student community, interesting opportunities will arise.
Auction
Auction Closed
14 bids, CHF 22'000 of CHF 22'000 filled
Calculate your sustainable return
CHF 22'000
Investment Amount
5.0%
Interest Rate
Your return (net of fees)
-
Documents
MSc Digital Marketing Leadership.pdf

---
---


Extrait OP.JPG
Debt Register Certificate
---
Contact Student
You have to be registered as investor to contact students.
Place bid
You need to complete the full registration first in order to place a bid. Please click on "Register as Investor"in the navigation bar.
You have to be registered as investor to place bids.
Sorry, but you can not place bids yet!
To place bids you must be registered as investor and have an active splend!t account.
Stop your auction early?
You're there! Investors like you and placed bids for the full amount you requested in your auction. Well done! Just be aware that if you stop the auction now, you will give up our chance of receiving better offers until expiry.
You are about to place an all-in! bid!
Are you sure you want to place this all-in! bid?
Amount: CHF 22000.00
Interest: %
Period: 48 Months
Payout date: August 2019
You are about to place a bid...
Are you sure to place this bid?
Amount: CHF
Interest: %
Period: 48 Months
Payout date: August 2019
Please adjust your settings
The interest rate will result a negative return and you will not be able to place bid
Lender full filled action settings
Lender full filled action description