IMD MBA'18 - I need your help to finance part of this challenging journey!
This is me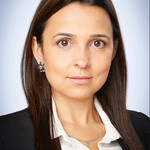 Nick name

Lady Fabi
Age

33 years
Highest education

IMD Lausanne
---
This is my Credit Motivation
Dear investor, I request a loan from splendit to repay a loan I took in Brazil, my home country. I took this loan before the class starts in order to pay the fees to ensure my spot for the IMD MBA 2018 class; the down payment was roughly CHF 17,000.
I have already repaid CHF 4,000 of this amount with my parents support, however, they are not able to help me with the remaining amount to be paid this year. I really count on you to help me repay my loan from Brazil, where the interest is high whitout any special condition for education abroad such as a MBA course.
Many thanks in advance!
---
This is what I need
Credit amount

CHF 13'000
Maximum interest rate

6.5%
Start date

August 2018
Study time

12 months
Re-payment starts

August 2019
Re-payment time

24 months
Loan fully paid back

July 2021
---
This is my plan
School/University

IMD Lausanne
Main field of study

MBA
Additional fields of study

MBA
Begin of study

January 2018
End of study

December 2018
Current semester

1
Plans after study

My preferred sectors:
- Consulting Companies focused on digital transformation and technology
- Digital Transformation cells in large corporations such as banks and manufacturers (incumbents)
- Tech giants which are digital companies by DNA

My preferred companies:
- Digital McKinsey, BCG, Bain Digital, Accenture Digital
- Traditional companies facing digital transformation
- Amazon, Google and Facebook

My preferred roles:
- Associate Consultant
- Digital Projects Manager and/or Corporate Development Consultant
- Business Development Manager, Project Manager and similar

My preferred countries:
- Switzerland
- Europe
- Singapore
Auction
Auction Closed
10 bids, CHF 13'000 of CHF 13'000 filled
Calculate your sustainable return
CHF 13'000
Investment Amount
5.0%
Interest Rate
Your return (net of fees)
-
Documents
---
---
---
---
---
---
Contact Student
You have to be registered as investor to contact students.
Place bid
You need to complete the full registration first in order to place a bid. Please click on "Register as Investor"in the navigation bar.
You have to be registered as investor to place bids.
Sorry, but you can not place bids yet!
To place bids you must be registered as investor and have an active splend!t account.
Stop your auction early?
You're there! Investors like you and placed bids for the full amount you requested in your auction. Well done! Just be aware that if you stop the auction now, you will give up our chance of receiving better offers until expiry.
You are about to place an all-in! bid!
Are you sure you want to place this all-in! bid?
Amount: CHF 13000.00
Interest: %
Period: 36 Months
Payout date: August 2018
You are about to place a bid...
Are you sure to place this bid?
Amount: CHF
Interest: %
Period: 36 Months
Payout date: August 2018
Please adjust your settings
The interest rate will result a negative return and you will not be able to place bid
Lender full filled action settings
Lender full filled action description