IMD MBA Candidate - Great Investment
This is me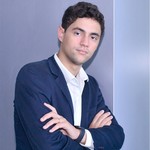 Nick name

WesleyMonteiro
Age

31 years
Highest education

IMD Lausanne
---
This is my Credit Motivation
Hello! I am Wesley Monteiro, from Brazil. I am an IMD MBA Candidate for the 2022 Class, which will start on January 6th next year. I am honored to be accepted by this top-tier European MBA but I still need extra resources to help me finance my MBA.
To respect your time, I will be brief in this section. Please, feel free to contact me at wesleypaulomonteiro@gmail.com or at +55 71 98748-6271 (also WhatsApp), for any questions.
About me: I'm a mechanical engineer with more than ten years working in the energy industry at Petrobras Biocombustível, a sustainable energy subsidiary of Petrobras, a National Oil Company, which is the biggest Brazilian Company. I was admitted to Petrobras through an exam for a technical role landing 6th place among around 3000 candidates and I have a leadership position nowadays.
Use: I'm requesting the credit to help me fund part of IMD's MBA tuition fees as well as part of the living expenses while studying.
Reason: Brazil is facing an economic crisis and one of its expressions is the depreciation of our currency, Brazilian Real (BRL), vis-à-vis currencies such as CHF. Moreover, it is not feasible for us to build our savings abroad. Because of this, my savings can not cover the total amount of tuition fees and living expenses. Also, I am not a sponsored candidate and will be without income salary for a year, during the course. To complete we don't have any student loan option in Brazil and standard loans have a high-interest rate.
Repayment: My plan after the MBA is to move to the Consulting Sector, with a priority to find a job in European cities such as London, Amsterdam, or the Middle East, leveraging my experience in the Energy Sector. As a Plan B, I could aim for leadership development programs in Energy Companies such as BP or Siemens, etc. I still have the option (secure and guaranteed) to return to Petrobras Biocombustível in Brazil, which may happen through promotion to a managerial role.
---
This is what I need
Credit amount

CHF 35'000
Maximum interest rate

7%
Start date

November 2021
Study time

16 months
Re-payment starts

March 2023
Re-payment time

36 months
Loan fully paid back

February 2026
---
This is my plan
School/University

IMD Lausanne
Main field of study

MBA
Additional fields of study

MBA
Begin of study

December 2021
End of study

December 2022
Current semester

0
Plans after study

After the IMD MBA, with the acquired knowledge and enhanced skills, I want to develop a career in a Strategic Consulting Firm – Bain, BCG, Strategy&, etc – advising customers internationally in topics related to sustainable energy and climate change, industrial operations and digital transformation, and infrastructure projects, based in Offices located in cities such as London, Amsterdam or Dubai.

The last published IMD Employment Report (2020 Career Statistics) shows that around 80% of the class gets a job in Europe. Moreover, the average annual salary is US$ 126,565.00 (€ 106,315.00), with an average sign-on bonus of US$ 36,926.00 (€ 31,018.00), which is received by 47% of the students. I still have the option to return to my previous employer if I will not be able to get a job in Europe / Middle East in the Consulting Sector / Industry LDP or liquidate my investment fund three years from now (a pension plan, please see it attached), which may be seen as another guarantee that ensures the repayment of this loan.
Auction
Auction Closed
18 bids, CHF 35'000 of CHF 35'000 filled
Calculate your sustainable return
CHF 35'000
Investment Amount
5.0%
Interest Rate
Your return (net of fees)
-
Contact Student
You have to be registered as investor to contact students.
Place bid
You need to complete the full registration first in order to place a bid. Please click on "Register as Investor"in the navigation bar.
You have to be registered as investor to place bids.
Sorry, but you can not place bids yet!
To place bids you must be registered as investor and have an active splend!t account.
Stop your auction early?
You're there! Investors like you and placed bids for the full amount you requested in your auction. Well done! Just be aware that if you stop the auction now, you will give up our chance of receiving better offers until expiry.
You are about to place an all-in! bid!
Are you sure you want to place this all-in! bid?
Amount: CHF 35000.00
Interest: %
Period: 52 Months
Payout date: November 2021
You are about to place a bid...
Are you sure to place this bid?
Amount: CHF
Interest: %
Period: 52 Months
Payout date: November 2021
Please adjust your settings
The interest rate will result a negative return and you will not be able to place bid
Lender full filled action settings
Lender full filled action description