IMD-MBA Funding
This is me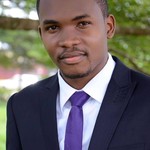 Nick name

Doco
Age

31 years
Highest education

IMD Lausanne
---
This is my Credit Motivation
INTRODUCTION
Hi, my name is Oghosa Evbuomwan. I am a medical doctor with a core interest and experience in the design and deployment of health technology solutions. My technical competencies include PHP, MySQL, Python, Jira, and Tableau, with several certifications including Advanced Lean Six Sigma and Precision Medicine. I have practised for over 7 years as a doctor, designed digital health solutions with thousands of users, and founded a health-tech start-up. I am enrolling in business school to refine my logical thinking, leadership, and business capabilities.
GRADUATE SCHOOL PLAN
The IMD MBA is a top-ranked program that, based on my thorough research and in-depth conversation with alumni, would adequately resource me for my desired career path in consulting or product management in the health technology sector. I am applying for a student loan to augment my scholarship offer and personal savings.
LOAN PAYMENT PLAN / GUARANTEE
1) The loan would be co-signed by my spouse who is resident in the US with a good credit score (relevant documents available on request) and in a top bioengineering PhD program.

2) I have secured a post-MBA offer in a Business Development role at $75,000/year. I plan to pay off the loan with interest over a maximum of 5 years and at a rate of about $11,000/year; if I settle for this scenario.
3) Given that the average salary of a consultant or product manager post-IMD MBA is about 123,000 CHF/yr, I plan to pay off the loan with interest within 3 years and at a rate of about 20,000 CHF/yr in this scenario.
Please reach me on oghosa.email@gmail.com or via any of the contact channels on my website: https://docoghosa.wixsite.com/portfolio
Thanks in advance for your support.
---
This is what I need
Credit amount

CHF 23'000
Maximum interest rate

7%
Start date

November 2021
Study time

24 months
Re-payment starts

November 2023
Re-payment time

48 months
Loan fully paid back

October 2027
---
This is my plan
School/University

IMD Lausanne
Main field of study

MBA
Additional fields of study

MBA
Begin of study

January 2021
End of study

December 2021
Current semester

2
Plans after study

Post-MBA, I plan to either take up a conditional offer that has been extended to me for a Business Development role in a boutique firm in the US (as plan B) at $75,000/yr or get a consultant or Product Manager role in a biotechnology/health technology firm in Europe (preferably Switzerland) like Roche, Philips, Amazon Care, or Microsoft Health, where my medical, technical, and business expertise would be better utilized (as plan A).
Auction
Auction Closed
16 bids, CHF 23'000 of CHF 23'000 filled
Calculate your sustainable return
CHF 23'000
Investment Amount
5.0%
Interest Rate
Your return (net of fees)
-
Documents
---
---
---
---
Contact Student
You have to be registered as investor to contact students.
Place bid
You need to complete the full registration first in order to place a bid. Please click on "Register as Investor"in the navigation bar.
You have to be registered as investor to place bids.
Sorry, but you can not place bids yet!
To place bids you must be registered as investor and have an active splend!t account.
Stop your auction early?
You're there! Investors like you and placed bids for the full amount you requested in your auction. Well done! Just be aware that if you stop the auction now, you will give up our chance of receiving better offers until expiry.
You are about to place an all-in! bid!
Are you sure you want to place this all-in! bid?
Amount: CHF 23000.00
Interest: %
Period: 72 Months
Payout date: November 2021
You are about to place a bid...
Are you sure to place this bid?
Amount: CHF
Interest: %
Period: 72 Months
Payout date: November 2021
Please adjust your settings
The interest rate will result a negative return and you will not be able to place bid
Lender full filled action settings
Lender full filled action description