IMD MBA : Request for loan to fund living expenses
This is me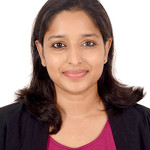 Nick name

Ruchi_ IMD MBA - Need a loan for living expenses for 6 months
Age

36 years
Highest education

IMD Lausanne
---
This is my Credit Motivation
Hi everyone,
I am an Indian who is pursuing an amazing MBA at IMD Lausanne, this was a miracle MBA for me as it happened out of the blue :) I would love your support in making this MBA a huge success.
I would like to take a loan to fund my living expenses during my IMD MBA. I received a scholarship from IMD for CHF 10k. Apart from this, I have paid my MBA fees and living expenses so far using my own savings and with help from my mother. However , given the present situation and the huge depreciation of the Indian currency, I prefer to avail of a loan to fund my rent and other living expenses for the remaining months. I wish to personally assure you that I will make all efforts to pay off the loan as early as possible, even earlier than the 2.5 years indicated below.
---
This is what I need
Credit amount

CHF 12'500
Maximum interest rate

5.5%
Start date

June 2020
Study time

12 months
Re-payment starts

June 2021
Re-payment time

18 months
Loan fully paid back

November 2022
---
This is my plan
School/University

IMD Lausanne
Main field of study

MBA
Additional fields of study

MBA
Begin of study

January 2020
End of study

December 2020
Current semester

2
Plans after study

I have a strong corporate finance and analytical background as a Chartered accountant with an MSc in Finance and a CFA level 3 pass. I have worked in Corporate development and M&A with Accenture and Deloitte in India, London and on multiple European projects for about 9 years. Post IMD, I aim to continue working in corporate development in Europe.

I am passionate about M&A and corporate development and enjoy executing all stages of a deal life cycle and dealing with multiple stakeholders and well as working with cross cultural and multi-functional teams. My plan B is to work in a corporate strategy role in Europe.

My international experience of studying and working in London for 2 years has instilled in me a passion for travel and appreciation of various cultures which strengthens my determination to stay back in Europe post my MBA.

(Please also check out my Linkedin Profile https://www.linkedin.com/in/ruchiraramachandra)
Auction
Auction Closed
9 bids, CHF 12'500 of CHF 12'500 filled
Calculate your sustainable return
CHF 12'500
Investment Amount
4.0%
Interest Rate
Your return (net of fees)
-
Contact Student
You have to be registered as investor to contact students.
Place bid
You need to complete the full registration first in order to place a bid. Please click on "Register as Investor"in the navigation bar.
You have to be registered as investor to place bids.
Sorry, but you can not place bids yet!
To place bids you must be registered as investor and have an active splend!t account.
Stop your auction early?
You're there! Investors like you and placed bids for the full amount you requested in your auction. Well done! Just be aware that if you stop the auction now, you will give up our chance of receiving better offers until expiry.
You are about to place an all-in! bid!
Are you sure you want to place this all-in! bid?
Amount: CHF 12500.00
Interest: %
Period: 30 Months
Payout date: June 2020
You are about to place a bid...
Are you sure to place this bid?
Amount: CHF
Interest: %
Period: 30 Months
Payout date: June 2020
Please adjust your settings
The interest rate will result a negative return and you will not be able to place bid
Lender full filled action settings
Lender full filled action description