Invest in a Global Professional
This is me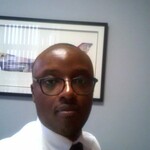 Nick name

PNM
Age

36 years
Highest education

Université de Fribourg
---
This is my Credit Motivation
Dear Investors,
Happy new year. I am Peter, a corporate finance lawyer (LinkedIn) with over eight years' working experience. I am resubmitting my credit request as the time lapsed before the previous one was filled.
I have worked in one of the largest law firms and financial institutions in Africa. Until last year, I headed the finance practice group recognised as leading in my country for four consecutive years by the IFLR1000, an international guide to the world's leading financial and corporate law firms (Link). I am on a sabbatical pursuing a Master of Laws at Fribourg University and have just finished the first semester. I enclose a transcript of the grades I have been awarded so far - as the exam evaluation continues.
My investment in this course is influenced by the status of Switzerland as the foremost trading hub in the world thus providing unmatched learning and networking opportunities, immense career, and business prospects for a global professional. I am confident that the studies will boost my career in a big way.
To meet my second semester study expenses detailed in the enclosed budget, I seek CHF 10000 financial support. This will help me to concentrate on my studies and curricular internship.
During the interest period indicated in this request, I project to receive passive income of at least CHF 500 per month which enables me to promptly pay interest on the loan.
---
This is what I need
Credit amount

CHF 10'000
Maximum interest rate

7%
Start date

February 2023
Study time

15 months
Re-payment starts

May 2024
Re-payment time

36 months
Loan fully paid back

April 2027
---
This is my plan
School/University

Université de Fribourg
Main field of study

Law
Additional fields of study

Law
Begin of study

September 2022
End of study

September 2023
Current semester

2
Plans after study

I am constantly in touch with recruiters who have been contacting me with offers to fill global roles in project finance and commodities practices – most of which are in London, Dubai, and Luxembourg. I wish to concentrate on studies to finish the coursework as soon as possible so that I can accept one of these opportunities. Based on my research, roles of this nature pay on average CHF 100000 annually which will enable me to promptly repay the loan and invest in education on this platform.

Thank you for your support.
Auction
Auction Closed
12 bids, CHF 10'000 of CHF 10'000 filled
Calculate your sustainable return
CHF 10'000
Investment Amount
6.0%
Interest Rate
Your return (net of fees)
-
Documents
---
---
---
---
Contact Student
You have to be registered as investor to contact students.
Place bid
You need to complete the full registration first in order to place a bid. Please click on "Register as Investor"in the navigation bar.
You have to be registered as investor to place bids.
Sorry, but you can not place bids yet!
To place bids you must be registered as investor and have an active splend!t account.
Stop your auction early?
You're there! Investors like you and placed bids for the full amount you requested in your auction. Well done! Just be aware that if you stop the auction now, you will give up our chance of receiving better offers until expiry.
You are about to place an all-in! bid!
Are you sure you want to place this all-in! bid?
Amount: CHF 10000.00
Interest: %
Period: 51 Months
Payout date: February 2023
You are about to place a bid...
Are you sure to place this bid?
Amount: CHF
Interest: %
Period: 51 Months
Payout date: February 2023
Please adjust your settings
The interest rate will result a negative return and you will not be able to place bid
Lender full filled action settings
Lender full filled action description