Invest in an ambitious global professional
This is me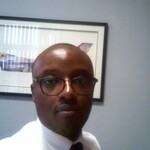 Nick name

PMN
Age

35 years
Highest education

Université de Fribourg
What would you like to ask?

Contact Student
---
This is my Credit Motivation
Greetings. I am a corporate finance lawyer (LinkedIn) with over eight years' working experience. I represent providers, consumers, and regulators of financial products across the globe.
I have worked in one of the largest law firms and financial institutions in Africa. Prior to joining the masters class, I was heading the finance practice group in a law firm I founded with my peers. The practice group has been recognised as top tier in my country in four consecutive years by the IFLR1000, an international guide to the world's leading financial and corporate law firms (Link). I am taking a work sabbatical to pursue a Master of Laws in Commodity Trading course at Fribourg University starting September 2022.
My investment in this course is influenced by the status of Switzerland as the foremost trading hub in the world thus providing unmatched learning and networking opportunities, immense career and business prospects for the future for a lawyer qualified both in common and civil law jurisdictions complemented by the blend of finance, FinTech and trading knowledge, and the rich multicultural experience of the Fribourg community.
I have received a partial tuition scholarship from the university. My savings will take care of the balance of the tuition fees. I seek CHF 14000 financial support from you to cater for my other study expenses detailed in the enclosed budget.
During the study period, I project to receive passive income of at least CHF 500 per month. Contact me on mwaurapn@gmail.com for further details on this.
---
This is what I need
Credit amount

CHF 14'000
Maximum interest rate

6%
Start date

December 2022
Study time

18 months
Re-payment starts

June 2024
Re-payment time

36 months
Loan fully paid back

May 2027
---
This is my plan
School/University

Université de Fribourg
Main field of study

Master of Laws
Additional fields of study

Master of Laws
Begin of study

September 2022
End of study

September 2023
Current semester

1
Plans after study

I have discussed an opportunity to take up the role of legal counsel for a global fund providing green finance and the Middle East office of a European innovative fintech that was seeking to set up the Middle East and Africa legal team which I could not take up due to the study plans. I will consider these and other global opportunities that will arise pre- and post-graduation. I also have the option of returning to the law firm in my home country to grow the finance and trade practice group to new global level.

Based on my research, roles of this nature pay on average CHF 100000 annually which will enable me to repay the loan on time and invest in education on this platform.
Auction
4 bids, CHF 4'500 of CHF 14'000 filled
Calculate your sustainable return
CHF 14'000
Investment Amount
5.0%
Interest Rate
Your return (net of fees)
-
Currently Valid Bids
investor
Amount
Interest
Submitted
berryman
6%
09.11.2022 08:44
Opossum
6%
08.11.2022 23:46
Documents
---
---
---
---
---
---
---
Contact Student
You have to be registered as investor to contact students.
Place bid
You need to complete the full registration first in order to place a bid. Please click on "Register as Investor"in the navigation bar.
You have to be registered as investor to place bids.
Sorry, but you can not place bids yet!
To place bids you must be registered as investor and have an active splend!t account.
Stop your auction early?
You're there! Investors like you and placed bids for the full amount you requested in your auction. Well done! Just be aware that if you stop the auction now, you will give up our chance of receiving better offers until expiry.
You are about to place an all-in! bid!
Are you sure you want to place this all-in! bid?
Amount: CHF 14000.00
Interest: %
Period: 54 Months
Payout date: December 2022
You are about to place a bid...
Are you sure to place this bid?
Amount: CHF
Interest: %
Period: 54 Months
Payout date: December 2022
Please adjust your settings
The interest rate will result a negative return and you will not be able to place bid
Lender full filled action settings
Lender full filled action description