Invest in an IMD MBA candidate
This is me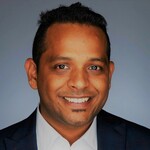 Nick name

IMD Lausanne MBA 2023
Age

33 years
Highest education

IMD Lausanne
---
This is my Credit Motivation
This is my Credit Motivation
Hello! My name is Ankit Gupta, and I am from India. IMD accepted me as an MBA student (starting Jan'23) and honored me with the Financial Aid Scholarship, but I still need funds to cover part of the fees and living expenses.
To respect your time, I will be brief in this section. Please, contact me at ankit2012ism@gmail.com or at +41 77 983 67 18. I will be glad to answer your questions/doubts or just talk to know us better.
About me: I'm a 10-year operations and consulting professional with a bachelor's degree in mining engineering (first honors and merit scholarship: given to <2% applicants from the Indian government) and a CFA Charterholder from the CFA Institute, USA (received program access scholarship: given to 1.5% candidates from the CFA Institute).
Use: I'm requesting the credit to help me fund part of IMD's MBA tuition fees as well as part of my living expenses while studying.
Reason: After my parent's demise, for the past 12 years, I've prioritized taking care of my two younger sisters and have worked in multiple professions to make ends meet. My two sisters are full-time professionals and are financially independent, and I now feel I have a suitable family situation to pursue an MBA. Despite actively planning my finances for the benefit of my family and to fund the MBA program, I am still short of funds to cover the cost of the program and my living expenses in Switzerland. In addition, I got married a month before coming to IMD and would like to bring my wife for the rest of the year.
Repayment: To repay the loan, I plan to find a job in Switzerland after my studies. I worked for reputed consulting firms such as Strategy& and PwC and have prior experience working in the rare-earth metals and lithium battery space, which is in demand now. I will be welcomed back after my studies at Strategy& or PwC in Switzerland, and I will be open to better offerings from firms such as Siemens, Honeywell, ABB, or Glencore as well.
---
This is what I need
Credit amount

CHF 30'000
Maximum interest rate

6.5%
Start date

March 2023
Study time

12 months
Re-payment starts

March 2024
Re-payment time

12 months
Loan fully paid back

February 2025
---
This is my plan
School/University

IMD Lausanne
Main field of study

MBA
Additional fields of study

MBA
Begin of study

January 2023
End of study

December 2023
Current semester

0
Plans after study

I plan to live and work in Europe. I want to take my career a step further working abroad and deepening my interest in energy transformation to low carbon industry. I aim at leading sustainable, impactful and value-adding business solutions that people can benefit from.

My target companies are Stretagy&, PwC (previous employer, which will welcome me back after the MBA), Siemens, Honeywell, ABB and Glencore.

IMD's career stats show an average annual salary of CHF 116,000 and a joining bonus of CHF 33,000 for its MBA graduates. Candidates working in energy transformation business are in high demand at these firms and with an MBA degree typically earn 150,000 CHF per year, plus CHF 40,000 yearly bonus. I am confident I'll be able to repay the loan by March'24.
Auction
Auction Closed
24 bids, CHF 30'000 of CHF 30'000 filled
Calculate your sustainable return
CHF 30'000
Investment Amount
5.0%
Interest Rate
Your return (net of fees)
-
Documents
---
---
---
---
Contact Student
You have to be registered as investor to contact students.
Place bid
You need to complete the full registration first in order to place a bid. Please click on "Register as Investor"in the navigation bar.
You have to be registered as investor to place bids.
Sorry, but you can not place bids yet!
To place bids you must be registered as investor and have an active splend!t account.
Stop your auction early?
You're there! Investors like you and placed bids for the full amount you requested in your auction. Well done! Just be aware that if you stop the auction now, you will give up our chance of receiving better offers until expiry.
You are about to place an all-in! bid!
Are you sure you want to place this all-in! bid?
Amount: CHF 30000.00
Interest: %
Period: 24 Months
Payout date: March 2023
You are about to place a bid...
Are you sure to place this bid?
Amount: CHF
Interest: %
Period: 24 Months
Payout date: March 2023
Please adjust your settings
The interest rate will result a negative return and you will not be able to place bid
Lender full filled action settings
Lender full filled action description