Invest in My Future: International Student at HSG
This is me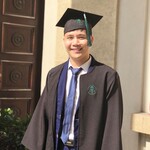 Nick name

HSG 2023
Age

27 years
Highest education

University of St. Gallen
---
This is my Credit Motivation
As a final year master's student pursuing a degree in Accounting and Finance at the University of St. Gallen (HSG), I am in need of an educational loan. The loan will be utilized to cover my tuition fees for the current semester, which is also my final semester. Additionally, I will allocate the remaining amount towards my living expenses, including rent, and insurance until I complete my studies. By doing so, I can dedicate my full attention to my master's thesis and academic pursuits. Upon graduation, I plan to embark on a career in the finance industry, which will provide me with a steady income to repay the loan. I have already devised a comprehensive budget plan that involves setting aside a portion of my monthly income for timely repayment of the loan.
---
This is what I need
Credit amount

CHF 7'000
Maximum interest rate

5%
Start date

June 2023
Study time

6 months
Re-payment starts

December 2023
Re-payment time

12 months
Loan fully paid back

November 2024
---
This is my plan
School/University

University of St. Gallen
Main field of study

Accounting and Finance
Additional fields of study

Accounting and Finance
Begin of study

October 2021
End of study

November 2023
Current semester

4
Plans after study

Upon graduation, my immediate plan is to deepen my knowledge in accounting and finance by acquiring advanced expertise in the field. I intend to obtain a master's degree and seek employment in the accounting and finance industry. My primary objective is to secure a role at a reputable company, such as UBS, Credit Suisse, Bank of America, Nestles, Zurich, Swiss Life, JP Morgan, Goldman Sachs, Novartis, Roche, among others.

In the long term, I plan to advance my career by acquiring experience and skills at the company. My goal is to progress toward securing a managerial position that will allow me to lead teams and play a vital role in shaping the direction of the organization.
Auction
Auction Closed
4 bids, CHF 7'000 of CHF 7'000 filled
Calculate your sustainable return
CHF 7'000
Investment Amount
5.0%
Interest Rate
Your return (net of fees)
-
Contact Student
You have to be registered as investor to contact students.
Place bid
You need to complete the full registration first in order to place a bid. Please click on "Register as Investor"in the navigation bar.
You have to be registered as investor to place bids.
Sorry, but you can not place bids yet!
To place bids you must be registered as investor and have an active splend!t account.
Stop your auction early?
You're there! Investors like you and placed bids for the full amount you requested in your auction. Well done! Just be aware that if you stop the auction now, you will give up our chance of receiving better offers until expiry.
You are about to place an all-in! bid!
Are you sure you want to place this all-in! bid?
Amount: CHF 7000.00
Interest: %
Period: 18 Months
Payout date: June 2023
You are about to place a bid...
Are you sure to place this bid?
Amount: CHF
Interest: %
Period: 18 Months
Payout date: June 2023
Please adjust your settings
The interest rate will result a negative return and you will not be able to place bid
Lender full filled action settings
Lender full filled action description