Let's write a story together!
This is me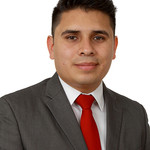 Nick name

Ricardo Navarro
Age

28 years
Highest education

United International Business School
What would you like to ask?

Contact Student
---
This is my Credit Motivation
Dear investor,
My name is Daniel Ricardo Navarro Quezada; I am 28 years old. I am from San Luis Potosí, Mexico.
"A good Engineer needs to know how business works" that's what a University professor once told me and it's one of many motivations that I have for study a MBA.
I am planning to start my MBA at UIBS Zurich campus in January 2021 and the reason I am asking for your support is to pay the costs of the fees for these studies.
In 2014 I graduated from Polytechnic University at San Luis Potosí, México with a Bachelor degree in Technological Manufacturing Engineering, specialized in automation of industrial processes.
Ever since then, I´ve been working as Quality Engineer in automotive sector in companies like Mazda Motor Vehicle Operation, BMW Group and JTEKT Automotive (my actual Job) for the past 5 years of growing job experience.
Although I have experience in Engineering, I have started some startups called "Navarro's Maquinitas" which are vending machines for toys and candies since I was a kid (13 years ago) and thanks to that I was able to pay for my studies and recently I started a small e-commerce of silver rings for women called "Piixaby" (you can find both pages on Facebook), I consider myself as an entrepreneur, based on that is my desire to complement my education with a MBA.
I want to know the world and have more international experiences, help the community and be an example for the next generations.
I have family in canton Zug and will be easier for me to move to Zurich campus. I am a language enthusiast myself. I speak English learned at University and now I am learning German.
My savings are sufficient to pay my flights and part of my living expenses, still I have to pay MBA fees, transportation and insurance before I get a job again.
My uncle who lives in Switzerland has kindly agreed to support my loan with a joint and several guarantee (Solidarbürgschaft). Splendit will ensure that the funds are only paid out once this is in place.
Thank you for reading why I am seeking your support, I hope you will trust and support me.
Respecfully,
Daniel Navarro
---
This is what I need
Credit amount

CHF 55'000
Maximum interest rate

8%
Start date

September 2020
Study time

24 months
Re-payment starts

September 2022
Re-payment time

48 months
Loan fully paid back

August 2026
---
This is my plan
School/University

United International Business School
Main field of study

MBA
Additional fields of study

MBA
Begin of study

December 2020
End of study

June 2022
Current semester

0
Plans after study

I love vehicles, therefore, I want to continue working in automotive sector, in an European company, being a link between Europe and America developing suppliers or Project Management and help to create new techonologies for mobility and help to other students to fulfill their dreams.
Auction
19 bids, CHF 24'500 of CHF 55'000 filled
Calculate your sustainable return
CHF 55'000
Investment Amount
6.0%
Interest Rate
Your return (net of fees)
-
Currently Valid Bids
investor
Amount
Interest
Submitted
Kottke
7.5%
20.08.2020 15:55
Krypto
7.5%
10.08.2020 16:27
Perikles
8%
09.09.2020 08:18
mastaed
8%
08.09.2020 21:17
kaydee
8%
02.09.2020 06:19
berryman
8%
18.08.2020 10:13
DanCitizen
8%
13.08.2020 14:52
Celella
8%
11.08.2020 21:05
Opossum
8%
09.08.2020 13:56
Superlender
8%
09.08.2020 13:46
dehaeigen
8%
07.08.2020 09:15
Arishaka
8%
06.08.2020 15:28
Celella
8%
06.08.2020 15:28
Documents
---
---
---
---
---
---
---
Contact Student
You have to be registered as investor to contact students.
Place bid
You need to complete the full registration first in order to place a bid. Please click on "Register as Investor"in the navigation bar.
You have to be registered as investor to place bids.
Sorry, but you can not place bids yet!
To place bids you must be registered as investor and have an active splend!t account.
Stop your auction early?
You're there! Investors like you and placed bids for the full amount you requested in your auction. Well done! Just be aware that if you stop the auction now, you will give up our chance of receiving better offers until expiry.
You are about to place an all-in! bid!
Are you sure you want to place this all-in! bid?
Amount: CHF 55000.00
Interest: %
Period: 72 Months
Payout date: September 2020
You are about to place a bid...
Are you sure to place this bid?
Amount: CHF
Interest: %
Period: 72 Months
Payout date: September 2020
Please adjust your settings
The interest rate will result a negative return and you will not be able to place bid
Lender full filled action settings
Lender full filled action description