Make the wise Choice
This is me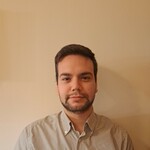 Nick name

Akis
Age

24 years
Highest education

University of Zurich of Applied Science (school of Management and Law)
---
This is my Credit Motivation
Throughout my life, I have pursued excellence. For me, excellence is not an antagonizing act, nor is it a pursuit of becoming better than others. It is a belief that if one engages himself in any endeavor, he should complete it in the best possible way. Throughout my life, I have tried to do so.
Graduating from High-School with a continuously excellent academic performance and consecutive distinctions, I succeeded in the National University Entrance Examinations and entered my first choice and probably one of the best Greek Business schools, the School of Business Studies of the University of the Aegean. This academic institution offers a 4-year Diploma in Shipping Trade and Transport with 250 ECTS.
During my studies, I took fundamental courses such as mathematics, statistics, macroeconomics, and econometrics as well as more specialized ones such as Financial Statement Analysis, Financial Economics, International Finance, Strategic Management, and International Marketing, so I managed to receive a profound knowledge of fields. The submission of my Thesis, titled "The effect of the product branding on the differentiation of the product, the strengthening of the competitive position and the performance of a company" was graded 8.5/10, and completed my studies. I have performed as a top student 1% rank in several modules (indicatively: Shipping finance: 10/10, International Finance:9.5/10, Financial economics 8/10 inter alia). Also, I have ranked 5th best successful student upon graduation. During the second year of my studies, I received a scholarship for my grades as I was the 1st among the students in my year. The scholarship was provided by one of the biggest well-known Shipowner's families Mr. Martino's foundation.
It is my firm belief that one should have experience in order to become an accomplished professional. Throughout my adult life, I have tried to engage in critical professional activities in order to do so. During my undergraduate studies, I completed an internship at the National Bank of Greece, the largest Greek banking institution. This employment helped me gain practical experience in my field of studies. Finishing my first internship, I completed a second one at a transport company, receiving meaningful experience in the daily operations of the company.
The consecutive support from my professors who have graduated from the top Business Universities in the world and the strong motivation I had, combined with a lot of hard work, has led me to get accepted at the University of Zurich of applied science ( School Management and Law) at the department of Master Banking and Finance. In spite of that I have been accepted also by the University of Liechtenstein Master in Finance and ESCP Master in Management with a specialization in Investment Banking, my choice leaned to the ZHAW MBF, mainly because Tutors come from the "real market" where being seniors and executives from Insurance companies as well as private and bulge bracket banks. Another reason is the potential high salary, due to the fact that from this specific university of applied science, salaries range from 6,545-9,596 CHF monthly. Additionally, the ZHAW Master Banking and Finance provides me with knowledge of the " real life" of the financial market.
Finally, the reasons that I apply for financial support from Splendit AG, are for my tuition fees and living expenses in Zurich Canton (Winterthur) as my parents cannot support me for the entire period of my studies. So, I request from the potential investors the amount of 25,000 CHF as a student loan. I am strongly convinced that through my academic institution, I am able to pursue my goals so as to pay off it on time and make a profitable return on your investment.
Below, I attach my CV, and the documents that I have uploaded. For any further questions, I am at your command. Have a look a my LinkedIn profile.
---
This is what I need
Credit amount

CHF 25'000
Maximum interest rate

6.5%
Start date

December 2022
Study time

24 months
Re-payment starts

December 2024
Re-payment time

48 months
Loan fully paid back

November 2028
---
This is my plan
School/University

University of Zurich of Applied Science (school of Management and Law)
Main field of study

Master Banking and Finance
Additional fields of study

Master Banking and Finance
Begin of study

September 2022
End of study

April 2024
Current semester

3
Plans after study

After my MSc graduation, I wish to see employment in Switzerland as a financial analyst from the top tier bulge bracket banks like Credit Suisse, UBS, or other private banking that focuses on asset management-wealth management companies (EFG, Julius Baer, Vontobel) that team up with the ZHAW Master Banking and Finance. It is well known that the vast network of ZHAW will support me in order to pursue a career in the financial field. The study of investments, finance, and banking as a combination of two interrelated subjects, motivates me and gives me a structured postgraduate program in banking and finance, in order to achieve my short and long-term goal as a financial analyst playing a key role in guide businesses and individuals in decisions about expending money to attain a profit. I believe that since Switzerland is one of the most economically advanced European nations, I am certain that countless opportunities exist in the central financial cities, like Zurich or Geneva.
Auction
Auction Closed
10 bids, CHF 13'500 of CHF 25'000 filled
Calculate your sustainable return
CHF 25'000
Investment Amount
5.0%
Interest Rate
Your return (net of fees)
-
Documents
---
---
---
---
Contact Student
You have to be registered as investor to contact students.
Place bid
You need to complete the full registration first in order to place a bid. Please click on "Register as Investor"in the navigation bar.
You have to be registered as investor to place bids.
Sorry, but you can not place bids yet!
To place bids you must be registered as investor and have an active splend!t account.
Stop your auction early?
You're there! Investors like you and placed bids for the full amount you requested in your auction. Well done! Just be aware that if you stop the auction now, you will give up our chance of receiving better offers until expiry.
You are about to place an all-in! bid!
Are you sure you want to place this all-in! bid?
Amount: CHF 25000.00
Interest: %
Period: 72 Months
Payout date: December 2022
You are about to place a bid...
Are you sure to place this bid?
Amount: CHF
Interest: %
Period: 72 Months
Payout date: December 2022
Please adjust your settings
The interest rate will result a negative return and you will not be able to place bid
Lender full filled action settings
Lender full filled action description