Master of Science in Banking and Finance, Hochschule Luzern
This is me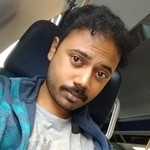 Nick name

The Banker
Age

24 years
Highest education

Lucerne University of Applied Sciences
---
This is my Credit Motivation
I am studying Finance & Banking at Hochschule Luzern. I require some financing until mid-March 2018. As I need to complete the enormous coursework there's not time for a job on the side.
I hold a Bachelor of Business Administration and worked as Representative - Shareholder Services at Bank of New York Mellon.
The studies at Hochschule Lucerne, are comprised of a unique program in finance that combines theory, practice, and research. For my purpose, the Institut für Finanzdienstleistungen Zug IFZ offers the best possible environment to learn and do business.
The tuition is funded entirely by my savings and my parents are contributing towards my livings costs as much as they could. As an International student, I'm not allowed to work for the initial six months in Switzerland. Hence, I require a loan to sustain and settle myself during this crucial time. Post this six months period, I'll work part time if time permits. I already have an offer from Luzern Tamil Mandram as I'm well versed in Tamil.
I have an excellent credit score and you could check the attached file.
Why this investment:
High ROI
Helping a deserving student
Social Investment and Impact
I thank all the investors for their gratitude in advance.
---
This is what I need
Credit amount

CHF 9'500
Maximum interest rate

7%
Start date

December 2017
Study time

12 months
Re-payment starts

December 2018
Re-payment time

24 months
Loan fully paid back

November 2020
---
This is my plan
School/University

Lucerne University of Applied Sciences
Main field of study

Master in Banking and Finance
Additional fields of study

Master in Banking and Finance
Begin of study

September 2017
End of study

May 2019
Current semester

1
Plans after study

I plan to obtain a position in a reputed financial institution, considering my future degree at Lucerne School of Business, their efficient career services, and my current CV.

Also, I have in-depth domain experience of Asian markets which will be a big advantage as International Financial institution are now keen to deepen their business relationships in Asian. Asian markets are developing the fastest across the globe.

Moreover, I'm also exploring some entrepreneurial stints already. I'm interested in developing a Supply Chain of Value added organic products. I've begun my talks with companies such as Moringa Markt AG and have provided them some samples.

Let's see where time takes me through, but stay assured High ROI Guaranteed!
Auction
Auction Closed
8 bids, CHF 9'500 of CHF 9'500 filled
Calculate your sustainable return
CHF 9'500
Investment Amount
5.0%
Interest Rate
Your return (net of fees)
-
Documents
---
---
---
---
Contact Student
You have to be registered as investor to contact students.
Place bid
You need to complete the full registration first in order to place a bid. Please click on "Register as Investor"in the navigation bar.
You have to be registered as investor to place bids.
Sorry, but you can not place bids yet!
To place bids you must be registered as investor and have an active splend!t account.
Stop your auction early?
You're there! Investors like you and placed bids for the full amount you requested in your auction. Well done! Just be aware that if you stop the auction now, you will give up our chance of receiving better offers until expiry.
You are about to place an all-in! bid!
Are you sure you want to place this all-in! bid?
Amount: CHF 9500.00
Interest: %
Period: 36 Months
Payout date: December 2017
You are about to place a bid...
Are you sure to place this bid?
Amount: CHF
Interest: %
Period: 36 Months
Payout date: December 2017
Please adjust your settings
The interest rate will result a negative return and you will not be able to place bid
Lender full filled action settings
Lender full filled action description