Masters Degree in Graphic Design
This is me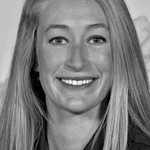 Nick name

MFA Student
Age

26 years
Highest education

University of Applied Sciences & Arts Northwestern Switzerland (FHNW)
---
This is my Credit Motivation
I am a dual citizen between Switzerland and the U.S. I completed my undergraduate degree at the University of Colorado Boulder in 2015 with a major in Studio Arts and a minor in Technology, Arts & Media. Since graduating, I have worked as a production artist/designer for a creative advertising agency called Victors & Spoils. At the agency, I was one of seven interns given the opportunity to be hired on full-time and I was able to work on national accounts like JCPenney, National Bank Holdings and Glacéau. While I enjoyed the experience that I gained at the advertising agency, it has always been my dream to go back to school for a Masters in Fine Arts.
My undergraduate degree was 95% funded by my athletic scholarship for alpine ski racing. I raced internationally at a high level of skiing (FIS & NorAm) through my whole undergraduate career. During the fall of my senior year, I managed a full class load (achieving a 4.0), a 20 hour per week graphic design internship, helped lead my ski team to an NCAA National Championship, and represented Team USA in the World University Games. My experience as a student-athlete, balancing elite academics and athletics has given me a tireless work ethic, time-management skills and a competitive drive that I apply to every aspect of my life.
---
This is what I need
Credit amount

CHF 21'000
Maximum interest rate

6.5%
Start date

October 2017
Study time

24 months
Re-payment starts

October 2019
Re-payment time

36 months
Loan fully paid back

September 2022
---
This is my plan
School/University

University of Applied Sciences & Arts Northwestern Switzerland (FHNW)
Main field of study

Graphic Design
Additional fields of study

Graphic Design
Begin of study

September 2017
End of study

July 2019
Current semester

0
Plans after study

My masters program is an international dual-degree between the University of Chicago at Illinois and the University of Applied Sciences & Arts Northwestern Switzerland (FHNW/HGK). In this program, I will have the unique opportunity to graduate with an internationally accredited Master of Design (MDes) from UIC and the Swiss equivalent, MAS in Graphic Design I, Iconicism and Graphic Design II, Mediality from the HGK.

The program will prepare me for a career in international design agencies and for individual development in the field of design research and iconic research, with a practical methodology of inquiry through design. Additionally, it will give me the ability and opportunity to teach design at a university level. My goal after the program is to teach design at a university level (either in Switzerland or the U.S.) while having my own freelance design practice on the side.

As a creative human in an extremely visual world, I believe that I have a great amount of power and responsibility to contribute to the world in a positive way with my own visual language. I pursued art professionally because I was lucky to have a few amazing professors and mentors that challenged and inspired me both as a student and a person. I am very passionate about the importance of arts education so I would like to share my passion through teaching and have the same impact on other students that my best professors had on me.

During my studies, I plan to work part-time at an internal design office which will fund my living expenses in Basel, but I am not able to pay for my tuition on my own. For this reason, a loan would help me immensely.

Thank you for taking the time to read about me.
Auction
Auction Closed
6 bids, CHF 21'000 of CHF 21'000 filled
Calculate your sustainable return
CHF 21'000
Investment Amount
5.0%
Interest Rate
Your return (net of fees)
-
Contact Student
You have to be registered as investor to contact students.
Place bid
You need to complete the full registration first in order to place a bid. Please click on "Register as Investor"in the navigation bar.
You have to be registered as investor to place bids.
Sorry, but you can not place bids yet!
To place bids you must be registered as investor and have an active splend!t account.
Stop your auction early?
You're there! Investors like you and placed bids for the full amount you requested in your auction. Well done! Just be aware that if you stop the auction now, you will give up our chance of receiving better offers until expiry.
You are about to place an all-in! bid!
Are you sure you want to place this all-in! bid?
Amount: CHF 21000.00
Interest: %
Period: 60 Months
Payout date: October 2017
You are about to place a bid...
Are you sure to place this bid?
Amount: CHF
Interest: %
Period: 60 Months
Payout date: October 2017
Please adjust your settings
The interest rate will result a negative return and you will not be able to place bid
Lender full filled action settings
Lender full filled action description