MBA at IMD Lausanne
This is me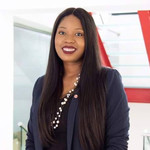 Nick name

IMD Doyenne
Age

32 years
Highest education

IMD Lausanne
---
This is my Credit Motivation
Hello! I am is Adedoyin (Doyin) Omidiran. I am solutions-driven with a passion for private sector-driven economic and social development and transformation.
I can be reached via email at adedoyin.omidiran@gmail.com and via phone at +234 908 340 6248 (also for WhatsApp) should you have any further questions or require any clarification.
Since 2017, and following the recommendation of a professional mentor, I have nurtured a dream to attend the International Institute for Management Development (IMD) Business School in Lausanne, which is renowned not only for academic rigour but for its unique and tested approach to moulding and producing high-impact leaders. Earlier this year, this dream became a reality when I was admitted to the IMD MBA Class of 2022. I was also granted a scholarship to cover some of the tuition costs. However, I am seeking additional funds to cover my living expenses and part of my tuition.
My Background: I have 6 years of experience in government, public-private partnerships, healthcare and philanthropy. I currently serve as chief of staff to the chairman of a leading healthcare group in my country where I oversee a wide range of administrative and technical functions. I graduated from the University of Texas at Arlington in the USA with a generalist degree in University Studies with concentrations in English and Finance.
I believe in the power of capital and the private sector involvement to drive social and economic change and I seek to actively be part of this change, especially in emerging economies. To this end, I have intentionally pursued a career as a bridge between the private and public sectors. Currently, I am pursuing an MBA because of this belief in the role of the private sector to enact change, and also because my role models in public service have been people with strong private sector experience.
Credit Request: I am seeking credit to help fund payment of the IMD tuition and living expenses for the upcoming year. Although I have been able to make significant personal contribution towards my tuition through a combination of personal savings and the help of family, there still remains a shortfall. As an international student, the options available for financing my education are extremely limited as there are few commercial loans that cater to international students.
Loan Repayment Plan: The IMD MBA is a top-tier MBA consistently ranked #1 in Europe by both Bloomberg Businessweek and by Forbes Magazine. In addition, both publications report that the program has the highest ROI of any European MBA.
According to the most recent career report published by IMD, the Class of 2020 had an average salary of $126,565 (€ 106,315) and sign-on bonus of $36,926 (€ 31,018). Therefore, I am confident that once I secure employment I will be able to repay the loan within the stipulated time.
---
This is what I need
Credit amount

CHF 45'000
Maximum interest rate

7%
Start date

December 2021
Study time

18 months
Re-payment starts

June 2023
Re-payment time

48 months
Loan fully paid back

May 2027
---
This is my plan
School/University

IMD Lausanne
Main field of study

MBA
Additional fields of study

MBA
Begin of study

December 2021
End of study

December 2022
Current semester

0
Plans after study

Following graduation from the MBA program, my goal is employment in finance, in a private equity or impact investment firm, based in Switzerland or the Middle East, where intend to use private capital to bridge healthcare and other infrastructure gaps.

The pandemic has underscored the importance of investing in health and healthcare is starting to see a noticeable share of the PE market. In addition, investments in health infrastructure and technology are expected to see continued growth especially as private equity begins to give more consideration to environmental, social and governance implications of their portfolio. I believe that after my year at IMD, I will be uniquely equipped and positioned to add value to a private equity firm.

Alternately, I could also work in a management consultancy with a robust private equity division such as Bain PEG or the Boston Consulting Group, both of which are shown to be recurrent recruiters at IMD.
Auction
Auction Closed
28 bids, CHF 45'000 of CHF 45'000 filled
Calculate your sustainable return
CHF 45'000
Investment Amount
5.0%
Interest Rate
Your return (net of fees)
-
Documents
---
---
---
---
Contact Student
You have to be registered as investor to contact students.
Place bid
You need to complete the full registration first in order to place a bid. Please click on "Register as Investor"in the navigation bar.
You have to be registered as investor to place bids.
Sorry, but you can not place bids yet!
To place bids you must be registered as investor and have an active splend!t account.
Stop your auction early?
You're there! Investors like you and placed bids for the full amount you requested in your auction. Well done! Just be aware that if you stop the auction now, you will give up our chance of receiving better offers until expiry.
You are about to place an all-in! bid!
Are you sure you want to place this all-in! bid?
Amount: CHF 45000.00
Interest: %
Period: 66 Months
Payout date: December 2021
You are about to place a bid...
Are you sure to place this bid?
Amount: CHF
Interest: %
Period: 66 Months
Payout date: December 2021
Please adjust your settings
The interest rate will result a negative return and you will not be able to place bid
Lender full filled action settings
Lender full filled action description